SPARTA News

June 2020
SPARTA President's Corner
contributed by Randy Springs





Your SPARTA group still needs a volunteer to replace Pam Tant as treasurer. This position would involve about two hours per month. Please consider serving and talk to me about the position.

Please plan to join your colleagues on Tuesday, June 2, at a special time, 6 p.m., via the internet. Look for an email that day with details for connecting to the meeting.


Randy Springs
Truist

Future Speakers
(subject to change)

June 2, 2020 - (Special Time: 6 p.m. and Online Only) Small Enhancements in z/OS by Marna Walle of IBM


July 7, 2020 - TBA

We need ideas and volunteers for future speakers. Presentations don't have to be fancy, just informative and interesting. Even a 5 or 10 minute talk can start an interesting interaction. Contact Ron Pimblett by phone as noted below.
2019-2020 SPARTA
Board of Directors
Randy Springs - President
Truist (919) 745-5241
3200 Beechleaf Court, Suite 300
Raleigh, NC 27604
Ron Pimblett - Vice President
MDI Data Systems
Land line 613 599 6970
Mobile 613 981 6919
190 Guelph Private
Kanata, ON K2T 0J7
Chris Blackshire - Secretary
Retired (Dell, Perot Systems, Nortel) (919) nnn-nnnn
street
Durham, NC 27713
Randy Springs - (Acting) Treasurer
BB&T (919) 745-5241
see Randy
Springs earlier
Ed Webb - Communications Director
Retired (SAS Institute Inc.) (919) nnn-nnnn
street
Apex, NC 27523
Mike Lockey - Web Master
Guilford Co. Information Services 336-641-6235
201 N. Eugene St.
Greensboro, NC 27401
Meetings
Meetings are scheduled for the first Tuesday evening of each month (except no meeting in January), with optional dinner at 6:15 p.m. and the meeting beginning at 7:00 p.m.

These monthly meetings usually are held at LabCorp's Center for Molecular Biology and Pathology (CMBP) near the Research Triangle Park (see last page). Take I-40 to Miami Boulevard and go north. Turn right onto T.W. Alexander Drive. Go about a mile or so. Then turn right into LabCorp complex and turn Left to the CMBP Building (1912 T.W. Alexander Drive). In the lobby, sign in as a visitor to see Bill Johnson. Bill will escort you to the conference room.

Call for Articles

If you have any ideas for speakers, presentations, newsletter articles, or are interested in taking part in a presentation, PLEASE contact one of the Board of Directors with your suggestions.

Newsletter e-Mailings
The SPARTA policy is to e-mail a monthly notice to our SPARTA-RTP Group. The newsletter is posted to the website about five (5) days before each meeting so you can prepare. The SPARTA-RTP Group is maintained by Chris Blackshire; if you have corrections or problems receiving your meeting notice, contact Chris at chrisbl@nc.rr.com.

May 2020 "CBT Tape" Shareware Online

The directory and files from the latest CBT tape V499 (dated May 17, 2020) are available from www.cbttape.org.

If you need help obtaining one or more files, contact Ed Webb (see Board of Director's list for contact info).
Minutes of the May 5, 2020 Meeting
• The meeting was called to order at 7:05 PM by Randy Springs, the SPARTA President.


• This virtual SPARTA meeting was held via the Zoom Software.

• Ten (10) people were present.

• For the Roundtable, everyone introduced themselves, told where they worked, talked about working from home, and briefly described their job functions and what they've been doing at home.

OLD BUSINESS

• The minutes of the April 7, 2019 meeting as published in the May 2020 Newsletter were approved.

• The April 30, 2020 Treasurer's report (no April income or expenses) was approved as published in the May 2020 Newsletter. As of April 30, 2020, the current balance was $1,429.66.

• Call For Articles: Articles are needed for this newsletter. If you would like to write an article for this newsletter, please contact Ed Webb. Keep in mind that you don't really need to write the article, it can be an article that you read that you would like to share with the membership.

• The SPARTA Web page is available. To access the SPARTA Web page, point your Web browser to this site: http://www.spartanc.org. Please send any comments or suggestions about the Web page to Mike Lockey. Be sure to check the Web page every once in a while to see any new or changed information.

• 2020 meeting dates, Future Speakers and Topics (subject to change based on internal politics, budget, the weather):


Date

Company

Speaker

Topic

June 2, 2020

TBD

TBD

TBD

July 7, 2020

TBD

TBD

TBD

August 11, 2020

TBD

TBD

TBD

September 1, 2020

TBD

TBD

SHARE 135 Update
Boston, Aug. 2-7, 2020

October 6, 2020

TBD

TBD

TBD

November 3, 2020

TBD

TBD

TBD

December 1, 2020

TBD

TBD

TBD

If you have suggestions about speakers and topics, contact Ron Pimblett.


• The next SPARTA monthly meeting will be held virtually on Tuesday, June 2, 2020.


• The 2020 membership fee are due ($30) starting in February 2020. Please pay Randy Springs.


• Thanks to Duane Reaugh for virtually hosting the meeting.


• There are currently 95 people on the SPARTA-RTP e-mail list.


• Send any e-mail address changes to Chris Blackshire so he can update the SPARTA-RTP Listserv. You will be added by the moderator (Chris = SPARTA-RTP-owner@yahoogroups.com) sending you an invitation to Join the list.


• Randy Springs is looking for a new Treasurer volunteer. He projects about 2 hours per month is needed.
- The treasurer position duties are:
- - Collect dues and pay expenses at each monthly meeting.
- - Deposit income at the BB&T bank monthly.
- - Make an updated monthly Excel income-expense list for the monthly newsletter.
- - Give a Treasurer report at each meeting.
- - One Time: Be added to the checking account authorization.
- Contact Randy Springs if you are interested.


• LabCorp Meeting Place Update: no update from Bill Johnson.


NEW BUSINESS


• None.


• The Business portion of the meeting ended about 7:10 P.M.


• Presentation Topic: Round Table

By the Virtual Zoom Software Attendees (Duane, Chris, Ken, Vince, Jan, Bill, Ron H, Randy, Ed, Delores)


Some Of The Topics Discussed
• Virtual classes being taught
• Zoom Usage
• CoronaVirus news reading
• Documenting workload transferring to IBM
• Software Installations
• Honey Do Lists Accomplished
• Apache is hard to setup
• Red Books need to be better
• z/OS upgrades
• Learning to work from home
• Data Center Merges
• Retirement in a Pandemic



• Contact Info:
None


• The May 5, 2020 monthly meeting ended about 8:11 P.M.


Treasurer's Report for April 2020
contributed by Randy Springs


The balance in the account is $1429.66 as of April 30, 2020. There's been no change since March 31.

SPARTA Financial Report
04/01/2019 through 04/30/2020


| | |
| --- | --- |
| INCOME | |
| Opening Balance 4/1/2019 | $1429.66 |
| Total Deposits | |
| Food money donated | 0.00 |
| Dues | 0.00 |
| Sponsorships | 0.00 |
| TOTAL INCOME | $0.00 |
| | |
| EXPENSES | |
| Food | 0.00 |
| Web Site | 0.00 |
| Petty Cash | 0.00 |
| Bank Service Charges | 0.00 |
| TOTAL EXPENSE | $0.00 |
| | |
| BANK BALANCE | 1061.95 |
| PETTY CASH on hand | 367.71 |
| TOTAL CASH | $1429.66 |
Items of Interest
SPARTA Schedule and Menu for 2020
contributed by Chris Blackshire



June 2, 2020 - Chicken

July 7, 2020 - Subs 

Aug 11, 2020 - BarBQ (date changed to avoid SHARE 135, Aug 2-7, 2020 in Boston)

Sept 1, 2020 - Pizza

Oct 6, 2020 - Chicken

Nov 3, 2020 - Subs

Dec 1, 2020 - BarBQ



SHARE Abandons Physical for Online "Boston" Conference

contributed By Ed Webb

Last month I asked to you to book your hotel and register for SHARE in Boston as it was still going to happen. But SHARE has made the commitment to go Virtual in light of the ongoing challenges of the COVID-19 pandemic. And Boston's mayor ban on any large groups until after Labor Day (Monday, September 7, 2020).

What to Do if You are Registered, have a Hotel reservation, or have booked air travel

From the SHARE Virtual [conference] FAQ page:

" If you have booked your hotel room within the SHARE room block at the Sheraton Boston Hotel, your reservation will automatically be cancelled. If you booked your hotel on your own or through a third-party, please call the hotel to make your cancellation.

You will need to contact your air carrier to cancel your trip. All air carriers have policies around cancellation of travel plans due to COVID-19, but you should be able to obtain a refund or travel credit for paid airfare. "

Read more about SHARE's plans and follow links to Register at this SHARE Virtual Conference Home Page.



A Full-Throated Defense of COBOL

Contributed by Ed Webb

"By Scott Fagen, SHARE Director of Industry Influence

Over the past few months, many facets of the world have been changing because of the outbreak of COVID-19. We're learning about new concepts like "pandemic," "shelter-in-place," "social distancing." We're learning that those in positions of responsibility will say almost anything to avoid being blamed for the failures of the agencies and systems under their purview. While not a new thing, we're re-learning that it's easy to blame something that has no voice nor ability to respond. We're learning that COBOL, a programming language, is at cause in the failure of millions of people trying to claim benefits promised by their governments.

I am here to give a full-throated defense of COBOL. Here it is so you can quote me:


That's right I have no defense for COBOL. Not because it is indefensible, but rather, no defense is necessary.

If the walls of your house, built with hammer and nails, fell down after 40 years of trouble-free service (and little to no maintenance), would you blame the hammer and nails because there were screwdrivers and screws available since the building of the walls? Would anybody feel compelled to defend the poor hammer, its being so old and obsolete?"

Read all of Scott's SHARE'd Intelligence blog entry for debunking the myths around COBOL and its "failure".

Here's another well-done defense of COBOL.

Git for ISPF: Finally a z/OS-Based User Interface

Contributed by Ed Webb

Looking for a modern Source Code Management system for your z/OS applications. Take a look at this free offering that might save your System Z shop at lot of money and effort. And it's built by z/OS users to bridge the familiar world of ISPF with the open source Git version control system.

"Git is an open source distributed version control system designed to handle many aspects of the software development process. Originally developed by Linus Torvalds to help coordinate development of the Linux kernel, it has now become the de facto source code management system. …

Users of Git gain access to software projects through a Git client that runs on their local machine. This client provides a command line interface (CLI) to interact with Git. The challenge of this CLI-based system is that it requires the user to learn a series of complex commands to interact with Git….

Another challenge with the z/OS Git client is that it works entirely within the OMVS environment. It does not allow for the use of z/OS partitioned datasets to be used to contain source code, which is how the majority of z/OS developers work. The Git client only manages data within an OMVS file system, which can be a hurdle for many z/OS developers.

This is where the z/OS Git for ISPF interface, or ZIGI, comes in. ZIGI augments the z/OS Git client by extending Git capabilities through an intuitive, user-friendly ISPF dialog while also enabling the use of partitioned datasets for storing their active source code, rather than OMVS filesystems. ...."

Read about Lionel Dyck and Henry Kuiper's work to create and offer us their ZIGI product in this excellent article from the Enterprise Executive 2020: Issue 2.

Check file 997 on the latest CBT Tape V499 for the ZIGI ISPF application.

Humor

Wit and Wisdom continued

contributed by Ed Webb


• Priorities are what we do, not what we say.
• Live so that your friends can defend you but never have to.
• You will begin to succeed with your life when the hurt and problems of others begin to matter to you.


• Most of the stuff people worry about never happens.
• Experience is that marvelous thing that enables you to recognize a mistake when you make it again.
• It doesn't take a very big person to carry a grudge.


• Most people don't mind suffering in silence as long as everyone else knows.
• Every path has some puddles.
• Accept that some days you're the pigeon, and some days you're the statue.


Don't Forget the Next SPARTA Meeting
Tuesday, June 2, 2020

(Special Time) 6 p.m.
Location: Online
Information about access to our online meeting will be sent to our e-mail list by Tuesday, June 2.
Free Food before meeting: Your Food at Your Home

Program:

Small Enhancements in z/OS
Speaker: Marna Walle of IBM

SPARTA Corporate Sponsors: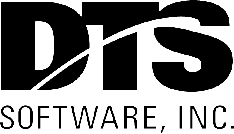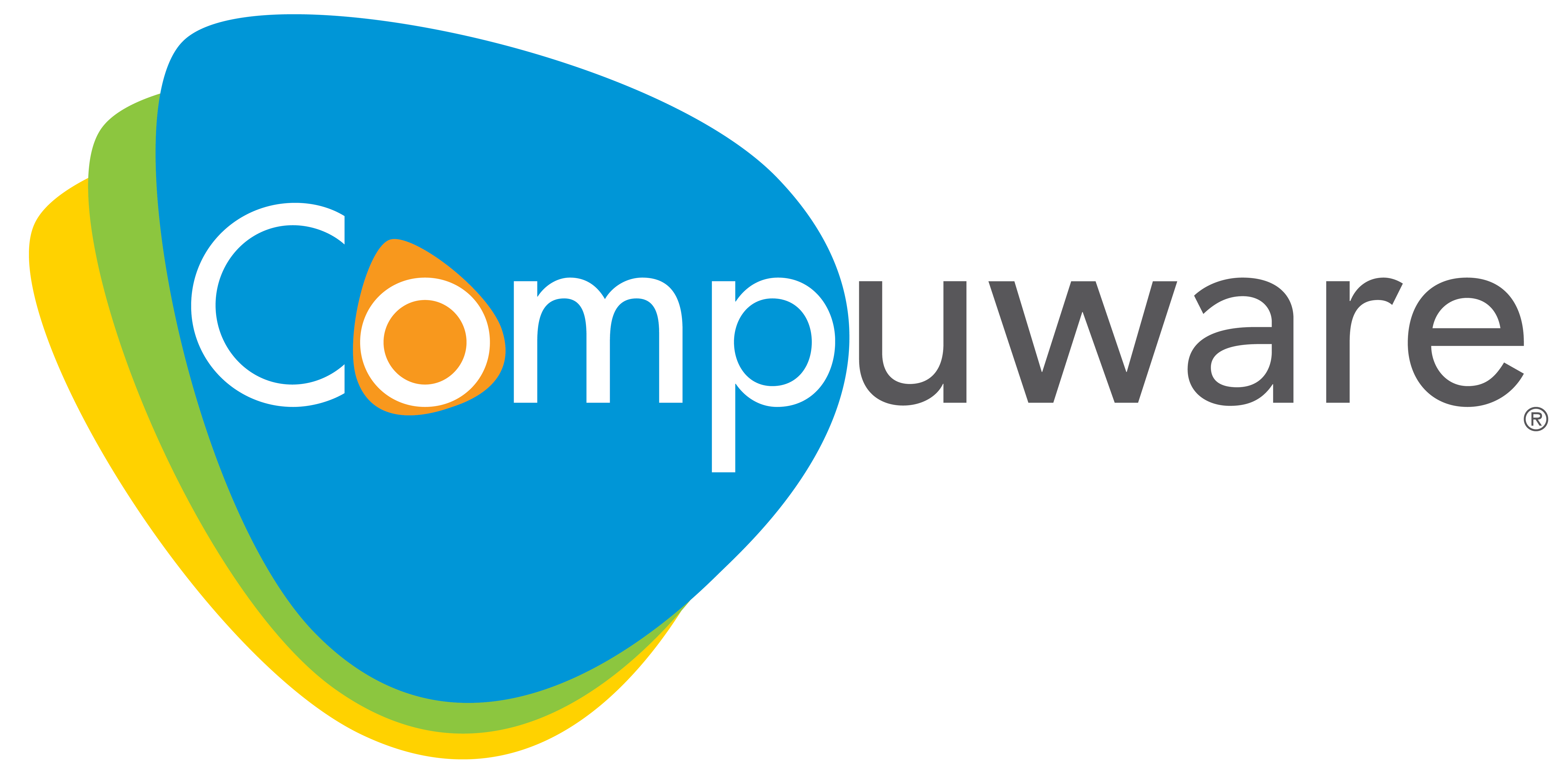 The presentation ended about 8:11 P.M.