SPARTA News

April 2020
SPARTA President's Corner
contributed by Randy Springs



As we enter April of 2020, our world is turned upside down by the new Coronavirus pandemic. We have yet to see the full effects on businesses, and people are staying at home and working from home, creating new working environments and challenging loads on the internet. Our industry is seeing new interest and usage of web conferencing services such as WebEx and Zoom. Families are keeping in touch with WhatsApp, Facetime, and Skype.

For our April meeting, we will have our first "virtual meeting" using web conferencing. Our speaker this month is Colin van der Ross of Software Diversified Services (SDS), speaking on resources available for mainframe security, including migrating FTP to Secure FTP (SFTP) without batch JCL changes.

Your SPARTA group still needs a volunteer to replace Pam Tant as treasurer. This position would involve about two hours per month. Please consider serving and talk to me about the position.

Please plan to join your colleagues on Tuesday, April 7 via the internet. Look for an email that day with details for connecting to the meeting.


Randy Springs
BB&T

Future Speakers
(subject to change)

April 7, 2020 - (Online Only) Security Solutions for the Mainframe by Colin van der Ross of Software Diversified Services


May 5, 2020 - TBA

We need ideas and volunteers for future speakers. Presentations don't have to be fancy, just informative and interesting. Even a 5 or 10 minute talk can start an interesting interaction. Contact Ron Pimblett by phone as noted below.
2019-2020 SPARTA
Board of Directors
Randy Springs - President
BB&T (919) 745-5241
3200 Beechleaf Court, Suite 300
Raleigh, NC 27604
Ron Pimblett - Vice President
MDI Data Systems
Land line 613 599 6970
Mobile 613 981 6919
190 Guelph Private
Kanata, ON K2T 0J7
Chris Blackshire - Secretary
Retired (Dell, Perot Systems, Nortel) (919) nnn-nnnn
street
Durham, NC 27713
Randy Springs - (Acting) Treasurer
BB&T (919) 745-5241
see Randy
Springs earlier
Ed Webb - Communications Director
Retired (SAS Institute Inc.) (919) nnn-nnnn
street
Apex, NC 27523
Mike Lockey - Web Master
Guilford Co. Information Services 336-641-6235
201 N. Eugene St.
Greensboro, NC 27401
Meetings
Meetings are scheduled for the first Tuesday evening of each month (except no meeting in January), with optional dinner at 6:15 p.m. and the meeting beginning at 7:00 p.m.

These monthly meetings usually are held at LabCorp's Center for Molecular Biology and Pathology (CMBP) near the Research Triangle Park (see last page). Take I-40 to Miami Boulevard and go north. Turn right onto T.W. Alexander Drive. Go about a mile or so. Then turn right into LabCorp complex and turn Left to the CMBP Building (1912 T.W. Alexander Drive). In the lobby, sign in as a visitor to see Bill Johnson. Bill will escort you to the conference room.

Call for Articles

If you have any ideas for speakers, presentations, newsletter articles, or are interested in taking part in a presentation, PLEASE contact one of the Board of Directors with your suggestions.

Newsletter e-Mailings
The SPARTA policy is to e-mail a monthly notice to our SPARTA-RTP Group. The newsletter is posted to the website about five (5) days before each meeting so you can prepare. The SPARTA-RTP Group is maintained by Chris Blackshire; if you have corrections or problems receiving your meeting notice, contact Chris at chrisbl@nc.rr.com.

December 2019 "CBT Tape" Shareware Online

The directory and files from the latest CBT tape V498 (dated December 1, 2019) are available from www.cbttape.org.

If you need help obtaining one or more files, contact Ed Webb (see Board of Director's list for contact info).
Minutes of the March 3, 2020 Meeting
• The meeting was called to order at 7:00 PM by Randy Springs, the SPARTA President.


• The meeting was held at a LabCorp conference room in RTP, N.C.

• Fourteen (14) people were present.

• Everyone introduced themselves, told where they worked, and briefly described their job functions or their job hunting challenges.

OLD BUSINESS

• The minutes of the February 4, 2019 meeting as published in the March 2020 Newsletter were approved.

• The December 1, 2019 to February 29, 2020 Treasurer's report was approved as published in the March 2020 Newsletter. As of February 29, 2020, the current balance was $1,166.90.

• Call For Articles: Articles are needed for this newsletter. If you would like to write an article for this newsletter, please contact Ed Webb. Keep in mind that you don't really need to write the article, it can be an article that you read that you would like to share with the membership.

• The SPARTA Web page is available. To access the SPARTA Web page, point your Web browser to this site: http://www.spartanc.org. Please send any comments or suggestions about the Web page to Mike Lockey. Be sure to check the Web page every once in a while to see any new or changed information.

• Randy Springs reminded everyone to leave the LabCorp conference room clean.

• 2020 meeting dates, Future Speakers and Topics (subject to change based on internal politics, budget, the weather):


Date

Company

Speaker

Topic

April 7, 2020

Rocket Software

Ezriel Gross

Profiling A CICS Transaction Using Trace

May 5, 2020

TBD

TBD

TBD

June 2, 2020

TBD

TBD

TBD

July 7, 2020

TBD

TBD

TBD

August 11, 2020

TBD

TBD

TBD

September 1, 2020

TBD

TBD

SHARE 135 Update
Boston, Aug. 2-7, 2020

October 6, 2020

TBD

TBD

TBD

November 3, 2020

TBD

TBD

TBD

December 1, 2020

TBD

TBD

TBD

If you have suggestions about speakers and topics, contact Ron Pimblett.


• The next SPARTA monthly meeting will be on Tuesday, April 7, 2020 at Labcorp in RTP.


• Food for the April 7 meeting will be BarBQ, fixings, soda, tea, and dessert.


• The 2020 membership fee are due ($30) starting in February 2020. Please pay Randy Springs.


• Thanks to LabCorp and Bill Johnson for hosting the meeting.


• There are currently 96 people on the SPARTA-RTP e-mail list.


• Send any e-mail address changes to Chris Blackshire so he can update the SPARTA-RTP Listserv. You will be added by the moderator (Chris = SPARTA-RTP-owner@yahoogroups.com) sending you an invitation to Join the list.


• Randy Springs is looking for a new Treasurer volunteer. He projects about 2 hours per month is needed.
- The treasurer position duties are:
- - Collect dues and pay expenses at each monthly meeting.
- - Deposit income at the BB&T bank monthly.
- - Make an updated monthly Excel income-expense list for the monthly newsletter.
- - Give a Treasurer report at each meeting.
- - One Time: Be added to the checking account authorization.
- Contact Randy Springs if you are interested.


• LabCorp Meeting Place Update from Bill Johnson: no move dates are determined.


NEW BUSINESS


• None.


• The Business portion of the meeting ended about 7:25 P.M.


Presentation Topic: SHARE 134 (February 23-28, 2020 - Fort Worth, TX) Key Points Of Interest

By Ed Webb (Retired from SAS)

• Agenda

• Why Go to SHARE?
• Odds and Ends
• Quotes of Interest
• Best Sessions
• System Z Strategies
• z/OS 2.4 Upgrade
• SHARE Status

The presentation ended about 8:45 P.M.


• Presentation Access - See Below for a full outline of the presentation. See the SPARTA webpage for the complete presentation.


• Contact Info:
Speaker: Ed Webb
Retired Senior Systems Programmer
Email: sew.mail@icloud.com



• The March 3, 2020 monthly meeting ended about 8:45 P.M.


Treasurer's Report for March 2020
contributed by Randy Springs


The balance in the account is $1429.66 as of March 31, 2020.

SPARTA Financial Report
03/01/2019 through 03/31/2020


| | |
| --- | --- |
| INCOME | |
| Opening Balance 3/1/2019 | $1166.90 |
| Total Deposits | |
| Food money donated | 51.00 |
| Dues | 90.00 |
| Sponsorships | 200.00 |
| TOTAL INCOME | $341.00 |
| | |
| EXPENSES | |
| Food | 78.24 |
| Web Site | 0.00 |
| Petty Cash | 0.00 |
| Bank Service Charges | 0.00 |
| TOTAL EXPENSE | $78.24 |
| | |
| BANK BALANCE | 1061.95 |
| PETTY CASH on hand | 367.71 |
| TOTAL CASH | $1429.66 |
Items of Interest
SPARTA Schedule and Menu for 2020
contributed by Chris Blackshire

Apr 7, 2020 - BarBQ

May 5, 2020 - Pizza

June 2, 2020 - Chicken

July 7, 2020 - Subs 

Aug 11, 2020 - BarBQ (date changed to avoid SHARE 135, Aug 2-7, 2020 in Boston)

Sept 1, 2020 - Pizza

Oct 6, 2020 - Chicken

Nov 3, 2020 - Subs

Dec 1, 2020 - BarBQ



Tips and Tricks: The Transition to Remote Work

contributed By Ed Webb

"Companies and their employees have changed operations overnight as cases of COVID-19 rise across the globe, causing many professionals to adjust to remote work and practice social distancing. While this is a significant shift and poses challenges, many enterprise IT professionals are equipped for this change, as some have already spent a number of years working remotely during their career.

As we move into a new phase of work, companies and employees need to keep their symbiotic relationship in mind and create space for the unexpected, as well as ensure the health and safety of their teams. We spoke with a few SHARE Editorial Advisory Committee members to get a sense of what this looks like."

Read how Scott Fagen, Mark Wilson, Ray Mullins, and others deal with the transition in this SHARE Blog entry.



Using IPCS to Solve CICS Failures

Contributed by Ed Webb

"Mainframe systems are the backbone of finance, health care, and many other industries, which is why the reliability of those systems is paramount. IBM Champion and SHARE Pittsburgh Best of the Best Session winner Ezriel Gross, principal solutions advisor at Rocket Software, says IPCS (Interactive Program Control System) puts the power of locating and solving CICS (Customer Information Control System) application software failures in the hands of the user."

Learn more in this SHARE blog entry and, at the end, register for Erziel Gross's SHARE seminar on this important CICS subject.


Bridging the Enterprise with Node.js

Contributed by Ed Webb

Zowe and Node.js and z/OSMF are the major building blocks in IBM's effort to "modernize" the z/OS system. z/OSMF is a base element of z/OS 2.4. IBM Z Distribution for Zowe (5698-ZWE) which includes Node.js V12, or Node.js V8 (5655-DKN) or V12 (5655-NJS) by themselves are now available in SMP/E-format at IBM Shopz in the MVS: Application Development section of the catalog for z/OS products.

"Today's commercial enterprises must adapt to an ever-evolving, ever-expanding digital economy that demands data quality, security and immediacy. While successful businesses have recognized this need and have invested in modern technologies to build new information systems, all too often legacy processes still exist that fall short of those goals. Retrofitting them to meet the expectations set by today's standards can be a daunting task especially when they involve coordinated processes across disparate hardware and software components left over from business requirements and technologies that have since advanced considerably."

Read more about Node.js in this excellent article from the Enterprise Executive 2020: Issue 1.

Humor

Nine Important Facts To Remember As We Grow Older

contributed by Chris Blackshire


#9 Death is the number one killer in the world.
#8 Life is sexually transmitted.
#7 Good health is merely the slowest possible rate at which one can die.
#6 Men have two motivations: hunger and sex and they can't tell them apart. If you see an old man with a gleam in his eyes, make him a sandwich.
#5 Give a person a fish and you feed them for a day. Teach a person to use the Internet and they won't bother you for weeks, months, maybe years unless you give them your email address.
#4 Health nuts are going to feel stupid someday, lying in the hospital, dying of nothing.
#3 All of us could take a lesson from the weather; it pays no attention to criticism.
#2 In the 60's, people took LSD to make the world weird. Now the world is weird and people take Prozac to make it normal.
#1 Life is like a jar of jalapeño peppers. What you do here today, may be a burning issue somewhere else, tomorrow.



Wit and Wisdom continued

contributed by Ed Webb


• Work for something because it is good, not just because it stands a chance to succeed.
• The nicest thing about the future is that it starts tomorrow.
• You can have a lot to live on, and still have nothing to live for.

• Everyone is entitled to their own opinion, but not their own facts.
• We cannot hold a torch to light another's path without brightening our own.
• The greatest part of our happiness depends on our dispositions, not our circumstances.


Don't Forget the Next SPARTA Meeting
Tuesday, April 7, 2020

7 p.m.
Location: Online
Information about access to our online meeting will be sent to our e-mail list by Tuesday, April 7.
Free Food before meeting: Your Food at Your Home

Program:

Security Solutions for the Mainframe
Speaker: Colin van der Ross of Software Diversified Services

SPARTA Corporate Sponsors: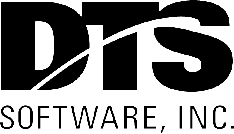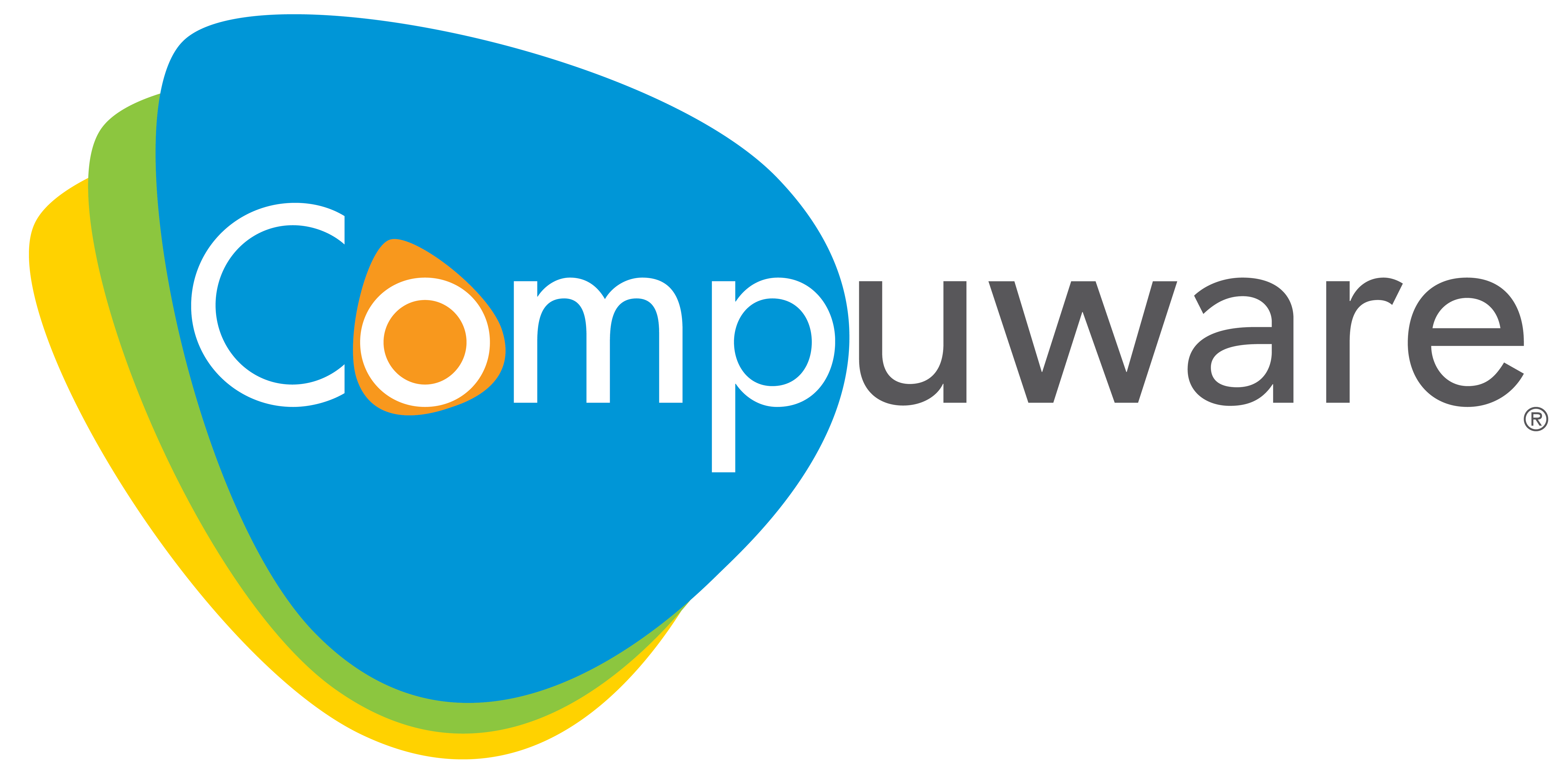 March Presentation Outline
Presentation Topic: SHARE 134 (February 23-28, 2020 - Fort Worth, TX) Key Points Of Interest

By Ed Webb (Retired from SAS)

• Agenda

• Why Go to SHARE?
• Odds and Ends
• Quotes of Interest
• Best Sessions
• System Z Strategies
• z/OS 2.4 Upgrade
• SHARE Status

• WHY GO TO SHARE?
- z15 Details and Physical Cut-Away Model to View
- z/OS 2.4 Upgrade Planning and User Experience
- Late-breaking z/OS 2.3 and 2.4 News
- Networking with peers and IBM developers and executives
- - Spent an hour in a z/OSMF Lab with the z/OS Architect
- SHARE Requirements Carry More Weight with IBM than RFEs

• WHY (DO I STILL) GO TO SHARE?
- Because I'm a Z Person who has attended these conferences since 1979; first GUIDE, then SHARE
- Networking with Friends and Product Developers and Managers
- Moving My SHARE Requirements Along Toward Availability or Rejection
- I Had Permission

• ODDS AND ENDS
- Search for "SHARE Association" to find the SHARE App
- - Hint: Use SHARE App to download Session Presentations
- Hot Topics Still Maintained by IBM Systems Magazine at http://ibmsystemsmag.com/IBM-Z/Hot-Topics
- Recent Hot Topics include "Enabling TLS 1.3 in System SSL Applications" and "Run Linux on IBM Z Docker Containers Inside z/ OS"
- JES3 Migration is a Big Topic for a Few
- - SSA is largest JES3 shop in the world
- - In z/OSNext+1 (a.k.a. 2.6?) in 2023, JES3 will not ship with z/OS
- - Many recent JES2 changes are to accommodate JES3 concerns
- - Phoenix Software will offer JES3Plus built on z/OS JES3 2.4 Source
- 26492 Monday Keynote By Kris Paronto, former Special Forces soldier
- - Wrote Book "13 Hours" about his team's experience during the Benghazi, Libya incident
- - Michael Bay produced 2016 movie "13 Hours: The Secret Soldiers…"
- z/OS Strategies: Resiliency, Security, Workload Enablement, z/OS Simplification
- 4Q2019 SOD z/OS Integrity Scanning Tool beta in progress - ISVs involved at this time until June 2020

• QUOTES OF INTEREST
- "Put egos aside and focus on the goal" - Kris Paronto
- "None of my personal acquaintances can afford a mainframe" - unknown survey respondent per IBM's Scott Engleman
- "Sleep is for the weak and feeble" by Mark Wilson of RSM Partners
- Broadcom "is hiring in the triple digits in its mainframe division" - Nicole Fagan of Broadcom

• BEST SESSIONS

• All Sessions are at https://events.share.org/Winter2020/Public/sessions.aspx

• 26203 What's New in z/OS 2.4: Cowtown Edition By Gary Puchkoff of IBM
- z/OSMF Software Management Rolling out ServerPac install
- z/OSMF Security Configuration Assistant available on 2.3 and 2.4
- Online zFS to zFS migration while in use
- IBM SDK for Java 8.0.6.0 (SR6) 20% Average Improvements on z15
- z/OS XL C/C++ compiler 2.4.1 web-deliverable adds C11, C++11, and C++14 with z15 support

• 26198 Upgrade to z/OS 2.4: Planning
- - By Marna Walle of IBM and Mark Wallen of IBM
- zCX configuration and updates are done via z/OSMF
- WLM Coefficients being removed - change now to CPU=1,SRV=1,MSO=0,IOC=0
- 8 GB Real Memory Required for each LPAR on z14 and z15
- Use REPORT MISSINGFIX FIXCAT(IBM.TargetSystem RequiredService.z/OS.V2R4) on z/OS 2.3 and 2.2
- - Also use FIXCAT(IBM.Coexistence.z/OS.V2R4)
- - PE Chains for 2.3 Affect 2.4 Coexistence and z15 compatibility PTFs
- Recommended Orderable No-charge Items
- - XML Toolkit for z/OS V1R10
- - IBM 31-bit SDK (Java) for z/OS V8
- - IBM 64-bit SDK (Java) for z/OS V8 (required for z/OSMF)
- - SDK for NODE.js V8 or V12 for z/OS (used by Zowe)
- z/OS V2R2 End-of-Service is September 2020 (This Year!)
- z/OSMF Upgrade to 2.4 Workflows are on GitHub
- - View Raw and Save as Binary
- - Do Not Use GitHub Download button
- - Marna is working to get z/OS Upgrade Workflows via PTFs

• 26199 Upgrade to z/OS 2.4: Technical Actions
- - By Marna Walle of IBM
- Pre-2.4 Actions
- - BCP defaults changed for CLOCKxx and other PARMLIB members
- - Increase SMS ACDS space - APAR OA52913 and doc OA55563
- - OA50569 or RACF rule to prevent accidental data set encryption
- - ICSF at HCR77D0 - the CSFPARM must be member of PDS
- - RACF 2.3 included only 3 Certificate Authority digital certificates
- - - Clean out old ones (pre-2.3 included 26 CA certificates)
- - Use Health Check for OpenSSH to see how the upgrade to 7.6p1 in 2.4 affects your shop
- - If BPXPRMxx KERNALSTACKS(BELOW) is specified, change to ABOVE which is only option in 2.4
- CIM Server and RMF (GPMSRVxx) Changed to HTTPS from HTTP

• 27009 Install ServerPac Using z/OSMF Software Management
- - By Kurt Quackenbush of IBM
- ServerPac in z/OSMF Software Management is the goal, CICS is first, ISVs also involved
- Software Instance is collection of related software data sets and related files
- Portable Software Instance (PSI) paxes a Software Instance into a /Archive_Directory with several files
- Provider supplies an instance that can be downloaded to PC or z/OS with info from Shopz or vendor site
- Install PSI by deploying
- - Configure - "draw the picture" of the new environment
- - - Model on existing or use shipped model
- - Use direct or Indirect cataloging
- - PSI laid out after 3 jobs run
- - Perform Workflows
- Post-Install Perform Workflows
- - Setup and configure
- - Verify configuration Post Install actions
- Remote system access requires only z/OSMF nucleus and core and Software Management plug-in on remote systems, that is, Sysplexes

• 27043 Applying PTFs using z/OSMF Software Update
- - By Kurt Quackenbush of IBM and Dawn DaMore of Broadcom
- Software Update is "new" - currently a work in progress
- Part of Software management plug-in
- SMP/E managed software only
- Collaboration between Broadcom and IBM
- Broadcom MSM re-written to provide function under z/OSMF
- - 3 uses - fix problem, recommended by vendor, and required for new hardware or software or functions
- - Different look and feel
- - Deliver corrective updates in Software Update first (August SHARE maybe) for V2.4 and V2.3
- - Install Updates - enter fix ids (PTFs)
- - Verifies fixes are ready to install
- - Preparing updates - apply check, stops at holds (shop can resolve, postpone until after install, or exclude)
- - Run apply check with bypass (running in TSO address space)
- - Summary of actions to come
- - APPLY
- - Review post-APPLY output and HOLD files kept in zosmf data directory
- - Eventually ACCEPT will be supported

• 26659 z15: Technical Review
- - By Kenny Stine of IBM WSC
- 14% speed increase overall
- Use CPU Measurement Facility data for post-upgrade analysis via HIS started task to collect data a typical week before and after z15 install
- DIMMs are RAIM chips which means memory boards are hot-swappable
- T01 is only Model with Max34/71/108/145 and Max190 versions
- zEDC is now NXU portion on each chip - no I/O required unlike PCIe on z14
- - Compression requires a z/OS feature enablement code
- CPACF co-processor in each core
- DFSort will use a co-processor to speed Sorts
- System Recovery Boost (SRB) has a free and a paid option
- IBM Z Hardware Management Appliance (just available) replaces Physical HMCs
- - HMC and SE combination but isolated from each other
- I/O cards are same as z14 with a .1 change level

• 25972 z/OS Executive Panel Discussion
- - With Dave Jeffries of IBM, z/OS Development VP
- Episode 3 Review
- Episode 4 Rebirth of z/OS
- Episode 5 What's Coming SINCE EPISODE 3 IN PITTSBURGH
- z/OS 2.4 G.A. - most stable ESP, first drop built on Continuous Delivery model
- 1st CD drop on 2.4
- Docker hub up
- zAcademy 2019
- Red Hat and OpenShift
- Containers and Kubernetes
- And z15

• EPISODE 5 PREVIEW (NEXT 6 MONTHS)
- Continuous Delivery
- Vulnerability assessment tool
- Open Source via the Open Mainframe Project
- Data Privacy Passports (need Sponsor Users)
- Digital transformation Journey
- OpenShift/RHEL
- Containers including Open Container Initiative (less focus on Docker)
- Python (becoming more important on z/OS), GoLang, Ansible (Red Hat automation platform)

• EPISODE 4 (Q&A)
- Linux, zCX, Native - what do containers bring to z/OS? z/OS wants to "not be different"
- Python for z/OS is "owned" by Rocket Software - Should Python be Tier 1 supported by IBM?
- Pricing models - DevTest and Tailored Fit Pricing are not exactly usage pricing like other web vendors Buy, Lease, or Rent Hardware?
- z/OSMF is strategic direction to install and manage the platform
- - 50 million calls to kernel during startup (very slow on smaller platforms)
- Predictive Failure Analyzer (PFA) going forward? Post-2.4 focus is Resiliency which means PFA enhancements
- - PFA and RTD now considered as data sources for up-level software (AI) such as IZoA
- Quantum Computing and Z
- Hobbyist Licenses

• z/OS V2R4 UPGRADE
- Challenges
- - No Migration Book
- - User Key 8 Common Usage
- - zCX File System Size
- - Open SSH Upgrade
- - SMB to NFS Migration Z/OS V2R4 UPGRADE
- Open SSH Upgrade
- OA57724 Health Check on V2.3 looks for obsolete features that may be used (not available yet)
- Copy new version of moduli file to /etc
- Look at current /etc/ssh ... Configuration files and look for manually changed values
- SMB to NFS Migration (see Earlier Slide for Session Link)
- JES2 Policy Processing Implementation Limited Because of SPOOL Encryption Priority at IBM
- JES2 SPOOL Encryption (OA57466) Not Available Until 2H 2020 (maybe earlier if the testing goes well)
- Other Security Changes (CIM, RMF, etc.)

• SHARE STATUS
- Lots of YouTube videos from SHARE that have not been published
- Want to make them publicly available so we can post to YouTube
- What's New at SHARE Fort Worth?
- - Security Warrior Digital Badge - attend 15 of 45 security warrior sessions
- - DevOps Digital Badge - attend DevOps sessions
- Longer Lunch Breaks, Slightly Longer Day
- Sunday Welcome reception at 7 p.m.
- - Away from Convention Center
- - River Ranch Stockyards open until 9 p.m.
• SHARE STRATEGIES
- Digital Badging
- Women in IT
- zNextGen
- Partner Program
- Strategic Partners - In 2019, added Broadcom (a.k.a. CA Technologies)
- Year-Round Education and Training - more Webinars

• SHARE STATUS
- 200 MVSE Requirement Subscribers
- - 44 IBMers can't vote
- - 24 eligible voters from 14 ISVs
- - 134 eligible voters from 108 companies
- SHARE has close to 900 corporate members
- In z/OS 2.4, IBM Has Done This Work on SHARE Top 85 Requirements
- - 14 delivered
- - 15 declined
- - 4 planned for future
- - 47 uncommitted
- SHARE May go to Yes or No for Voting instead of 1-10
- IBM RFE Process lifetime? (DB2 has gone to AHA?)

• Future SHARE Conference
- See You in Boston, Massachusetts - August 2-7, 2020

• SHARE STATISTICS
From The Closed Exhibitor Feedback Session Attended By Ray Bowdish
- 1420 total attendees - Largest winter event in 8 years
- 95% checked in as of Wednesday morning
- 315 exhibitors
- 636 attendees
- 230 speakers
- 239 IBMers
- 378 first-time SHARE attendees
- Self-select, estimated at 85% accuracy
- 210 unique end-user companies