SPARTA News

December 2019
SPARTA President's Corner
contributed by Randy Springs



Going into December, many of us are getting last-minute changes in before change freezes are invoked. At my company, we have a merger being finalized and then starts the merge of all the IT systems into a consolidated footprint. That should keep us busy for a few years.

We are working to get a speaker this month to discuss the Red Hat acquisition by IBM and its future implications.

Your SPARTA group still needs a volunteer to replace Pam Tant as treasurer. This position would involve about two hours per month. Please consider serving and talk to me about the position.

Please plan to join your colleagues for barbecue, networking, and education on Tuesday, December 3, at 6:15 p.m. at our usual LabCorp location in RTP.


Randy Springs
BB&T

Future Speakers
(subject to change)

December 3, 2019 - A SPARTA Extended Roundtable Discussion by SPARTA members


January 7, 2020 - No meeting: Happy Holidays!


February 4, 2020 - TBA (first meeting of 2020)

We need ideas and volunteers for future speakers. Presentations don't have to be fancy, just informative and interesting. Even a 5 or 10 minute talk can start an interesting interaction. Contact Ron Pimblett by phone as noted below.
2019-2020 SPARTA
Board of Directors
Randy Springs - President
BB&T (919) 745-5241
3200 Beechleaf Court, Suite 300
Raleigh, NC 27604
Ron Pimblett - Vice President
MDI Data Systems
Land line 613 599 6970
Mobile 613 981 6919
190 Guelph Private
Kanata, ON K2T 0J7
Chris Blackshire - Secretary
Retired (Dell, Perot Systems, Nortel) (919) nnn-nnnn
street
Durham, NC 27713
Randy Springs - (Acting) Treasurer
BB&T (919) 745-5241
see Randy
Springs earlier
Ed Webb - Communications Director
Retired (SAS Institute Inc.) (919) nnn-nnnn
street
Apex, NC 27523
Mike Lockey - Web Master
Guilford Co. Information Services 336-641-6235
201 N. Eugene St.
Greensboro, NC 27401
Meetings
Meetings are scheduled for the first Tuesday evening of each month (except no meeting in January), with optional dinner at 6:15 p.m. and the meeting beginning at 7:00 p.m.

These monthly meetings usually are held at LabCorp's Center for Molecular Biology and Pathology (CMBP) near the Research Triangle Park (see last page). Take I-40 to Miami Boulevard and go north. Turn right onto T.W. Alexander Drive. Go about a mile or so. Then turn right into LabCorp complex and turn Left to the CMBP Building (1912 T.W. Alexander Drive). In the lobby, sign in as a visitor to see Bill Johnson. Bill will escort you to the conference room.

Call for Articles

If you have any ideas for speakers, presentations, newsletter articles, or are interested in taking part in a presentation, PLEASE contact one of the Board of Directors with your suggestions.

Newsletter e-Mailings
The SPARTA policy is to e-mail a monthly notice to our SPARTA-RTP Group. The newsletter is posted to the website about five (5) days before each meeting so you can prepare. The SPARTA-RTP Group is maintained by Chris Blackshire; if you have corrections or problems receiving your meeting notice, contact Chris at chrisbl@nc.rr.com.

April 2019 "CBT Tape" Shareware Online

The directory and files from the latest CBT tape V497 (dated April 29, 2019) are available from www.cbttape.org.

If you need help obtaining one or more files, contact Ed Webb (see Board of Director's list for contact info).
Minutes of the November 5, 2019 Meeting
• The meeting was called to order at 7:03 PM by Randy Springs, the SPARTA President.


• The meeting was held at a LabCorp conference room in RTP, N.C.

• Sixteen (16) people were present.

• Sean Grady first presented via WebEx and his presentation was finished by 8:30 PM. The presentation is outlined below.

• Everyone introduced themselves, told where they worked, and briefly described their job functions or their job hunting challenges.

OLD BUSINESS

• The minutes of the October 1, 2019 meeting as published in the November 2019 Newsletter were approved.

• The October 1, 2019 to October 31, 2019 Treasurer's report was approved as published in the November 2019 Newsletter. As of 10/31/2019, the current balance was $855.67.

• Call For Articles: Articles are needed for this newsletter. If you would like to write an article for this newsletter, please contact Ed Webb. Keep in mind that you don't really need to write the article, it can be an article that you read that you would like to share with the membership.

• The SPARTA Web page is available. To access the SPARTA Web page, point your Web browser to this site: http://www.spartanc.org. Please send any comments or suggestions about the Web page to Mike Lockey. Be sure to check the Web page every once in a while to see any new or changed information.

• Randy Springs reminded everyone to leave the LabCorp conference room clean.

• 2019 meeting dates, Future Speakers and Topics (subject to change based on internal politics, budget, the weather):


| | | | |
| --- | --- | --- | --- |
| Date | Company | Speaker | Topic |
| December 3, 2019 | RedHat? | TBD | TBD |

If you have suggestions about speakers and topics, contact Ron Pimblett.


• The next SPARTA monthly meeting will be on Tuesday, December 3, 2019 at Labcorp in RTP.


• Food for the December 3 meeting will be BarBQ, fixings, and dessert.


• The 2019 membership fee was due ($30) starting in February 2019. Please pay Randy Springs.


• Thanks to LabCorp and Bill Johnson for hosting the meeting.


• There are currently 95 people on the SPARTA-RTP e-mail list.


• Send any e-mail address changes to Chris Blackshire so he can update the SPARTA-RTP Listserv. You will be added by the moderator (Chris = SPARTA-RTP-owner@yahoogroups.com) sending you an invitation to Join the list.


• No update from Randy Springs on the SPARTA website connection to LinkedIn.


• No update from Chris on the process of putting a package together for Brad Carson, Tommy Thomas, and John Bryan's SPARTA contributions and death information on the web page under a new Emeritus section.


• No update about whether SPARTA needs to change the website to HTTPS access.


• Randy Springs is looking for a new Treasurer volunteer. He projects about 2 hours per month is needed.

- The treasurer position duties are:
- - Collect dues and pay expenses at each monthly meeting.
- - Deposit income at the BB&T bank monthly.
- - Make an updated monthly excel income-expense list for the monthly newsletter.
- - Give a Treasurer report at each meeting.
- - One Time: Be added to the checking account authorization.
- Contact Randy Springs if you are interested.


• LabCorp Meeting Place Update from Bill Johnson: move dates are undetermined.


• Ron sent a preliminary SPARTA T-shirt design to the officers, but was not submitted to the members. More info next month.


NEW BUSINESS


• Cheryl Watson will not be available for the December 3 meeting. Ron is seeking a presenter from Red Hat.


• The Business portion of the meeting ended about 9:25 P.M.


Presentation Topic: Brave New World of Open Source for z/OS

By Sean Grady of Rocket Software


• Agenda

• Why open source on the mainframe?
• Rocket's open source offerings
• How is open source different on z/OS?
• Zowe
• Conclusion

The WebEx presentation ended at about 8:30 PM followed by the business portion of the meeting.


• Presentation Access - See Below for a full outline of the presentation. See the SPARTA webpage for the complete presentation.


• Contact Info:
Speaker: Sean Grady
Information Contact: Mitch Hoffman
Sr. Account Manager, Rocket Software Inc.
Phone: 1.510.285.8644 and cell: +1.615.319.7332
Email: mhoffman@rocketsoftware.com
Rocket Software: www.rocketsoftware.com


• The November 5, 2019 monthly meeting ended about 9:25 P.M.


Treasurer's Report for November 2019
contributed by Randy Springs


The balance in the account is $835.05 as of November 30, 2019.

SPARTA Financial Report
11/01/2019 through 11/30/2019


| | |
| --- | --- |
| INCOME | |
| Opening Balance 11/1/2019 | $855.67 |
| Total Deposits | |
| Food money donated | 55.00 |
| Dues | 0.00 |
| Sponsorships | 0.00 |
| TOTAL INCOME | $55.00 |
| | |
| EXPENSES | |
| Food | 75.62 |
| Web Site | 0.00 |
| Petty Cash | 0.00 |
| Bank Service Charges | 0.00 |
| TOTAL EXPENSE | $75.62 |
| | |
| BANK BALANCE | 661.95 |
| PETTY CASH on hand | 173.10 |
| TOTAL CASH | $835.05 |
Items of Interest
SPARTA Schedule and Menu for 2019
contributed by Chris Blackshire

December 3, 2019 - BarBQ (last meeting until Feb. 2020)

This is the proposed SPARTA 2020 meeting dates Version 1 with our usual C-S-B-P menu rotation.

Jan 7, 2020 - No Meeting

Feb 4, 2020 - Chicken (SHARE 134, Feb 23-28, 2020 in Fort Worth, TX)

Mar 3, 2020 - Subs

Apr 7, 2020 - BarBQ

May 5, 2020 - Pizza

June 2, 2020 - Chicken

July 7, 2020 - Subs (July 4 holiday (July 3) is in the previous week - no meeting date change)

Aug 4, 2020 - BarBQ (SHARE 135, Aug 2-7, 2020 in Boston - probable meeting change to Aug 11)

Sept 8, 2020 - Pizza (changed because of Labor Day holiday in the previous week)

Oct 6, 2020 - Chicken

Nov 3, 2020 - Subs

Dec 1, 2020 - BarBQ



Early SHARE Registration Ends Friday, January 10, 2020

contributed By Ed Webb

"SHARE® Fort Worth is the event designed specifically for enterprise IT professionals like you. The user-focused approach to technical education is one you can't find anywhere else. As a mainframe user – It's the place to be February 23-28. Early bird savings end Friday, January 10 – don't miss your opportunity to save on registration."

"The desktop technical agenda for SHARE® Fort Worth is now live! Browse new education offerings from workshops to hands-on labs, all designed to help you and your team increase efficiency, agility and cost savings. Create a scheduler profile or login to your existing scheduler account to ensure your sessions are saved to your planner.

Search by day, area of interest and session type to see hundreds of technical sessions — with more sessions continually added as we get closer to the event. From security and compliance to Zowe & Open Source to container technologies — SHARE Fort Worth has everything you need to stay up-to-date in enterprise IT. Use the results to start a conversation with your manager about how you can benefit from attending."

Visit the SHARE Fort Worth Event site to register and make hotel reservations.



ZNextGen Talks COBOL

Contributed by Ed Webb

Reg Harbeck interviewed two zNextGen women at SHARE to learn how they became COBOL programmers. He asked questions about "their history with COBOL, what brought them to IBM Z and where else they'd like to take their technology careers.".

Read this informative interview here in IBM Systems magazine.


Humor

Wit and Wisdom continued

contributed by Ed Webb


• Modesty is the art of encouraging people to find out for themselves how wonderful you are.
• When two men in business always agree, one of them is unnecessary.
• Never ask a tire salesman if you need new tires.

• Always borrow money from pessimists; they don't expect it back anyway.
• Criticism is not nearly as effective as sabotage.
• Men blame fate for other accidents, but feel personally responsible when they make a hole-in-one.


Don't Forget the Next SPARTA Meeting
Tuesday, December 3, 2019


7 p.m.
Location: LabCorp in RTP
Use 1912 TW Alexander Drive, Durham, NC 27703 in your map app.

Take I-40 to Miami Boulevard and go north. Turn right onto 1912 T.W. Alexander Drive. Go about a mile or so. Then turn right into LabCorp complex and turn left to the CMBP Building. In the lobby, sign in as a visitor to see Bill Johnson. Bill will escort you to the conference room.
Free Food before meeting: BarBQ, Sodas and Tea, Dessert

Program:

A SPARTA Extended Roundtable Discussion
Speaker: SPARTA Members

SPARTA Corporate Sponsors: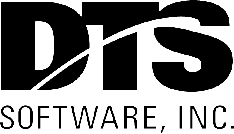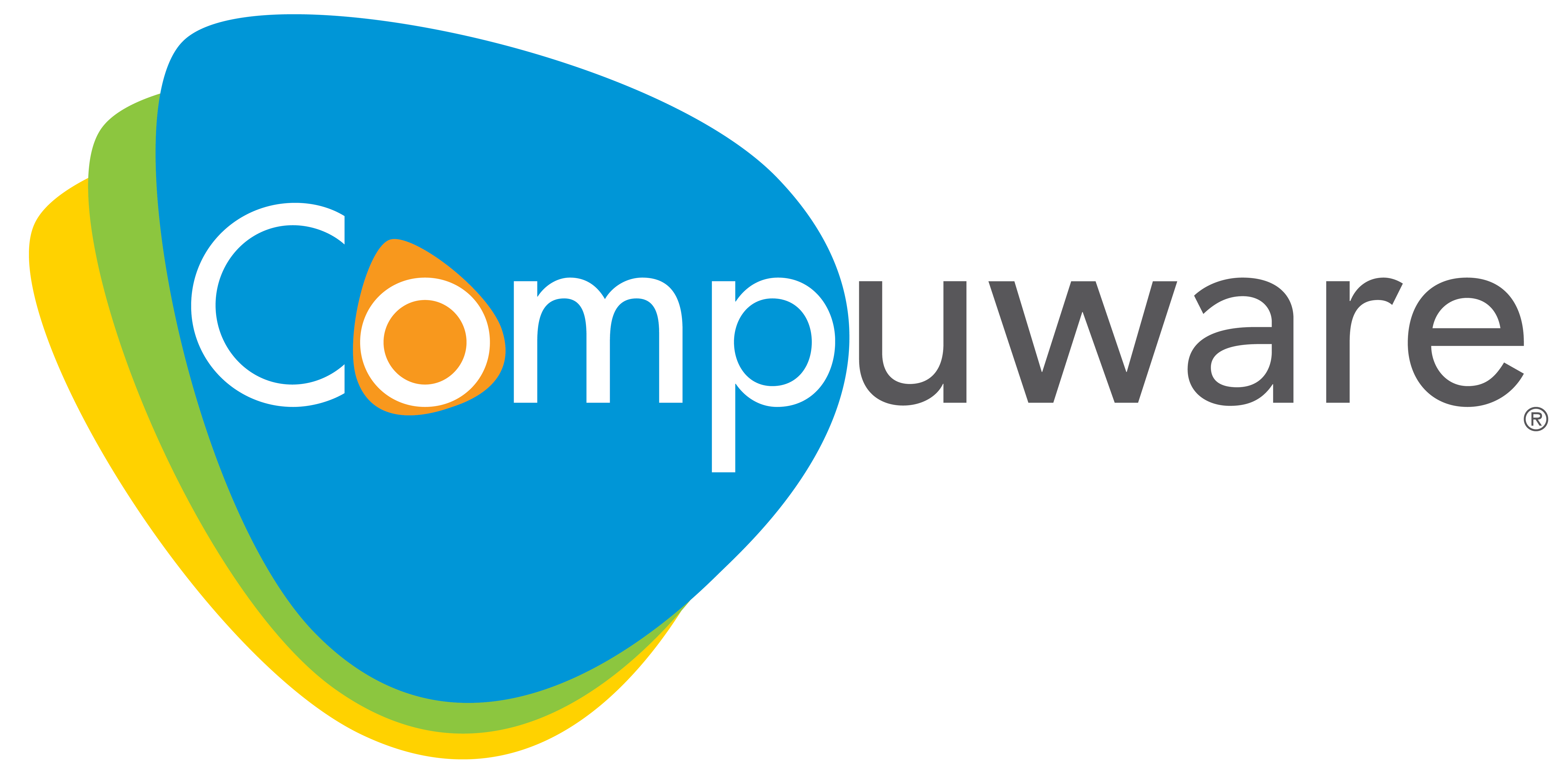 November Presentation Outline
Presentation Topic: Brave New World of Open Source for z/OS

By Sean Grady of Rocket Software


• Agenda

• Why open source on the mainframe?
• Rocket's open source offerings
• How is open source different on z/OS?
• Zowe
• Conclusion

• Why open source on the mainframe?

• Mainframe remains a critical platform
- A mature platform
- - Impressive uptime
- - Excellent transactional performance
- - Robust logging
- It's where the data is
- - 92 of the top 100 banks
- - 10 of the top 10 airlines
- - 23 of the top 25 retailers
- - 23 of the top 25 insurance companies

• The developer problem
- Exclusive group of developers
- High learning curve to join
- Shrinking talent pool

• The DevOps problem
- Mainframe Traditional development cycle still the norm (weeks to months)
- - Compile
- - Promote and Configure
- - Run Manual Tests
- - Promote Results

• The user experience problem
- Green screen technology
- Heterogenous set of browser-based applications
- No cross-application cooperation

• The analytics demand problem
- Data growing exponentially and with it demand for analytics
- Demand is for more real-time analytics
- Traditional mainframe languages not ideal for new demands
- Cost is prohibitive for lots of additional analytical workload

• The open source world
- Millions of programmers – Billions of lines of free code
- - As of May 2019, GitHub reports having over 37 million users and more than 100 million repositories (including at least 28 million public repositories), making it the largest host of source code in the world. (~45% increase in two years)
- Lower execution costs
- Lower development costs
- - Fast evolving languages, packages, and tools
- - - Java, JavaScript, Typescript, Perl, Python, Go, etc
- - - SciPy, Scikit-Learn, Spark, Dask
- - - git, cURL, PHP, Jupyter, Zeppelin
- Security through transparency
- Modern development cycle (Hours to Days)
- - Compile
- - Automated Unit Test
- - Install & Configure
- - Run Automated Tests
- - Promote Results

• How to get the benefits? Move the data?
- ETL solutions have serious drawbacks for analytics
- - High cost – high upfront cost and consumes CPU and bandwidth
- - High latency – credit card fraud best done in real-time!
- - Security risks – many data breaches have occurred due to ETL
- Moving data is a non-starter for DevOps
- - The world has moved to git
- - Corporations want a uniform developer experience across all platforms used by an enterprise …even Z

• Rocket's open source offerings on z/OS

• Open Source Languages on z/OS
- Python 3.7.0* w/ASCII
- R 3.5.2* w/ASCII
- Perl 5.24 w/ASCII
- PHP 7.0.5 w/ASCII

• Languages are not enough
- Editors (vim)
- Source code control (git)
- Build utilities (autoconf, automake, bison, make, ant*)
- Web development tools (cURL, webalizer, zlib)
- File and Text utilities (diffutils, findutil, m4, sed)
- Compressors and archivers (bzip2, gzip, zip)
- User interfaces (Bash, jupyter)
- Math and Science:
- - numpy, statsmodel, sympy, scipy
- Analytics and ML:
- - scikit, pandas, blaze, odo, nltk, pyspark, dask
- Presentation:
- - bokeh, seaborn, Django, Flask, cairo
- Package management:
- - conda

• Is anyone really using this?
- Yes. In fact, Rocket is building a community…
- https://my.rocketsoftware.com/RocketCommunity/RCLogin
- 234 topics
- 723 replies
- 1M views

• Solution for analytics demand problem – move the compute to the data
- Port open source to z/OS
- - Python and R – #1 and #2 in data science (after Excel)
- - Spark
- - Anaconda
- - … and Bash
- IBM MDS for Apache Spark enables easy (SQL) access to data
- - CICS, IMS, SMF, DB2, VSAM

• How is open source different on z/OS? (example: git)

• Mostly it is about character encoding
- z/OS Enhanced ASCII
- - Source code is ASCII encoded
- - All open source is compiled with – qascii option
- - All open source is ported to support CCSID tagged files
- - Automatic conversion is enabled via _BPXK_AUTOCVT
- - Untagged files are presumed to be EBCDIC

• Encoding Solution for z/OS git
- # This sets the default encoding for files that do NOT match any of the
- # following patterns. Many z/OS users will want the bulk of their files
- # as EBCDIC.
- * git-encoding=iso8859-1 working-tree-encoding=ibm-1047
- # Some of the git configuration files MUST be ASCII.
- - gitattributes git-encoding=iso8859-1 zos-working-tree-encoding=iso8859-1
- - gitignore git-encoding=iso8859-1 zos-working-tree-encoding=iso8859-1
- # Some files are not text; leave them untouched, and tagged as binary files.
- - *.jpg git-encoding=BINARY zos-working-tree-encoding=BINARY
- - *.png git-encoding=BINARY zos-working-tree-encoding=BINARY
- - *.gif git-encoding=BINARY zos-working-tree-encoding=BINARY
- - *.zip git-encoding=BINARY zos-working-tree-encoding=BINARY

• zDevOps Pipeline at Rocket using Open Source

• zDevOps at Rocket
- Conductor: Jenkins on Linux (off mainframe)
- SCM: Git Server (BitBucket off mainframe) & z/OS Git Client
- - Source cloned from BitBucket to z/OS Unix System Services (USS)
- Build Scripting:
- - Moving files between USS and MVS (Partitioned Data Sets)
- - Executing builds
- - - z/OS ant
- - - z/OS bash
- - - z/OS python
- Automated testing and scanning:
- - z/OS Python
- (planned) Artifact Repository: Artifactory (off mainframe)

• Introducing Zowe (The dawn of a new mainframe ecosystem)

• The Opportunity
- Create a unified environment
- - Homogenous desktop-like platform
- - Modern look-and-feel
- - Single sign-on
- - Cross-application launch & communication between vendors
- - 0 install, cloud-like UI
- - Access to legacy web applications, terminals
- - Tools to port & modernize in favorite web technology
- Attract the new generation of developers
- - Best-of-breed web technologies
- - Simplified application architecture
- - Self documenting REST-APIs
- - Reduced learning curve
- - Open source effort
- Modernize and enhance existing applications
- Free applications with paying upgrades
- Converge onto a single platform
- - Unified technological stack
- Increase application development speed
- - Fast development through standard web-app architecture
- Improve release agility
- - Faster delivery of small targeted changes within an app
- - In-between-release delivery
- Improve responsiveness to customer needs
- - Make, test, and deploy changes in days
- - Create, test, and deploy custom apps in weeks
- Involve customers in the development effort
- - Customers create their own applications and contribute them back to the community
- - Direct insight into their needs and perspectives

• The Plan

• How We Get There
- Create a web-based desktop environment
- - Rocket's contribution to Zowe
- Expose core z/OS functionalities through REST APIs
- - The empowering move that makes it easy for web developers to master the mainframe
- Plug into the z/OS security model
- - A no-compromise zone for mainframe operators
- Drive adoption
- - Commercial offerings on top of Zowe
- - Customer Advisory Board under OMP
- Provide support
- - Training material and documentation
- - Commercial support

• Open Source Transformation
- Rocket
- - Founding member of a new Open Mainframe Project
- - - https://www.openmainframeproject.org/
- - Member of the OMP Governing Board
- - Part of the Linux Foundation
- Partnership with IBM and Broadcom

• What to look for in 2020

• Solution-based z/OS open source bundles
- Bundles of ports that work together to solve common problems (e.g. DevOps)
- Easier user experience via conda and packaging and delivery
- 24x7 support offerings to help you succeed in production
- Bundles include examples and extensions specific to DevOps
- Services offerings to get you started
- Zowe is now mature: v1.x LTS 2020, v2 starts 2020
- - See HYPERLINK "https://zowe.org/"https://zowe.org & HYPERLINK "https://github.com/zowe"https://github.com/zowe & Zenhub

• Conclusion
- R-enabling new line of business application development on z/OS
- It's Not Rocket Science - It's Rocket Software

• See additional Backup Slides for more details
- IBM Open data Analytics for z/OS V1.1
- RDV for Modernization
- Offline "Demo" Demonstrate:
- - Setting up Anaconda
- - Installing git
- - Cloning a github project
- - A jupyter notebook
- - - written in python
- - - getting data via the optimized data layer
- - - using data science packages to process, analyze, and visualize in order to create a prediction model for that data.
- - Logon via Putty
- - Start Bash
- - Set up Anaconda
- - Create your sandbox directory
- - Install latest Bash, git, and Perl
- - Locate code on github
- - Copy a clone reference to clipboard
- - Clone repository
- - Ready to begin work!
- - What can one do with this?
- Roadmap – z/OS Open Source
- - 2H/2017 - Convert to conda and channel delivery system
- - 1H/2018 - Extensions for aiding z/OS deployment (Go, R (GA))
- Data Analytics Survey: Need
- Data Analytics Survey: Challenges:
- Data Analytics Survey: Methods
- RDV data flow (Rocket Data Virtualization)

The WebEx presentation ended at about 8:30 PM followed by the business portion of the meeting.