SPARTA News

October 2019
SPARTA President's Corner
contributed by Randy Springs



October brings football, cooler temperatures, and a start to winding down the year. However, for many systems programmers, it also means a rush to implement needed changes before the upcoming holiday freeze periods. That's why so many vacation days go unused by many. Be sure to plan some time away from the office before you lose those days.

Our speaker this month will be Marna Walle, from IBM Poughkeepsie, speaking on new functions added to recent z/OS releases that can save you time in your z/OS responsibilities. Marna is a well-known SHARE speaker who is always well-received. Plan to join us for our October 1 meeting.

Your SPARTA group still needs a volunteer to replace Pam Tant as treasurer. This position would involve about two hours per month. Please consider serving and talk to me about the position.

Please plan to join your colleagues for chicken, networking, and education on Tuesday, October 1, at 6:15 p.m. at our usual LabCorp location in RTP.


Randy Springs
BB&T

Future Speakers
(subject to change)

October 1, 2019 - z/OS Saves Time for System Programmers by Marna Walle of IBM


November 5, 2019 - A Topic by Rocket Software

We need ideas and volunteers for future speakers. Presentations don't have to be fancy, just informative and interesting. Even a 5 or 10 minute talk can start an interesting interaction. Contact Ron Pimblett by phone as noted below.
2019-2020 SPARTA
Board of Directors
Randy Springs - President
BB&T (919) 745-5241
3200 Beechleaf Court, Suite 300
Raleigh, NC 27604
Ron Pimblett - Vice President
MDI Data Systems
Land line 613 599 6970
Mobile 613 981 6919
190 Guelph Private
Kanata, ON K2T 0J7
Chris Blackshire - Secretary
Retired (Dell, Perot Systems, Nortel) (919) nnn-nnnn
street
Durham, NC 27713
Randy Springs - (Acting) Treasurer
BB&T (919) 745-5241
see Randy
Springs earlier
Ed Webb - Communications Director
Retired (SAS Institute Inc.) (919) nnn-nnnn
street
Apex, NC 27523
Mike Lockey - Web Master
Guilford Co. Information Services 336-641-6235
201 N. Eugene St.
Greensboro, NC 27401
Meetings
Meetings are scheduled for the first Tuesday evening of each month (except no meeting in January), with optional dinner at 6:15 p.m. and the meeting beginning at 7:00 p.m.

These monthly meetings usually are held at LabCorp's Center for Molecular Biology and Pathology (CMBP) near the Research Triangle Park (see last page). Take I-40 to Miami Boulevard and go north. Turn right onto T.W. Alexander Drive. Go about a mile or so. Then turn right into LabCorp complex and turn Left to the CMBP Building (1912 T.W. Alexander Drive). In the lobby, sign in as a visitor to see Bill Johnson. Bill will escort you to the conference room.

Call for Articles

If you have any ideas for speakers, presentations, newsletter articles, or are interested in taking part in a presentation, PLEASE contact one of the Board of Directors with your suggestions.

Newsletter e-Mailings
The SPARTA policy is to e-mail a monthly notice to our SPARTA-RTP Group. The newsletter is posted to the website about five (5) days before each meeting so you can prepare. The SPARTA-RTP Group is maintained by Chris Blackshire; if you have corrections or problems receiving your meeting notice, contact Chris at chrisbl@nc.rr.com.

April 2019 "CBT Tape" Shareware Online

The directory and files from the latest CBT tape V497 (dated April 29, 2019) are available from www.cbttape.org.

If you need help obtaining one or more files, contact Ed Webb (see Board of Director's list for contact info).
Minutes of the September 10, 2019 Meeting
• The meeting was called to order at 7:00 PM by Randy Springs, the SPARTA President.


• The meeting was held at a LabCorp conference room in RTP, N.C.

• Fifteen (15) people were present.

• Everyone introduced themselves, told where they worked, and briefly described their job functions or their job hunting challenges.

OLD BUSINESS

• The minutes of the August 4, 2019 meeting as published in the September 2019 Newsletter were approved.

• The July 31, 2019 Treasurer's report was repeated in the September 2019 Newsletter with no updates. No approval needed. As of 07/31/2019, the current balance was $940.10.

• Call For Articles: Articles are needed for this newsletter. If you would like to write an article for this newsletter, please contact Ed Webb. Keep in mind that you don't really need to write the article, it can be an article that you read that you would like to share with the membership.

• The SPARTA Web page is available. To access the SPARTA Web page, point your Web browser to this site: http://www.spartanc.org. Please send any comments or suggestions about the Web page to Mike Lockey. Be sure to check the Web page every once in a while to see any new or changed information.

• Randy Springs reminded everyone to leave the LabCorp conference room clean.

• 2019 meeting dates, Future Speakers and Topics (subject to change based on internal politics, budget, the weather):


| | | | |
| --- | --- | --- | --- |
| Date | Company | Speaker | Topic |
| October 1, 2019 | IBM | Marna Walle | SysProg Time Savers |
| November 5, 2019 | Rocket Software | TBD | TBD |
| December 3, 2019 | Watson and Walker | Cheryl Watson | TBD |

If you have suggestions about speakers and topics, contact Ron Pimblett.


• The next SPARTA monthly meeting will be on Tuesday, October 1, 2019 at Labcorp in RTP.


• Food for the October 1 meeting will be Bojangles Chicken and fixin's.


• The 2019 membership fee was due ($30) starting in February 2019. Please pay Randy Springs.


• Thanks to LabCorp and Bill Johnson for hosting the meeting.


• There are currently 95 people on the SPARTA-RTP e-mail list.


• Send any e-mail address changes to Chris Blackshire so he can update the SPARTA-RTP Listserv. You will be added by the moderator (Chris = SPARTA-RTP-owner@yahoogroups.com) sending you an invitation to Join the list.


• No update from Randy Springs on the SPARTA website connection to LinkedIn.


• No update from Chris on the process of putting a package together for Brad Carson, Tommy Thomas, and John Bryan's SPARTA contributions and death information on the web page under a new Emeritus section.


• No update about whether SPARTA needs to change the website to HTTPS access.


• Randy Springs is looking for a new Treasurer volunteer. He projects about 2 hours per month is needed.

- The treasurer position duties are:
- - Collect dues and pay expenses at each monthly meeting.
- - Deposit income at the BB&T bank monthly.
- - Make an updated monthly excel income-expense list for the monthly newsletter.
- - Give a Treasurer report at each meeting.
- - One Time: Be added to the checking account authorization.
- Contact Randy Springs if you are interested.


• LabCorp Meeting Place Update from Bill Johnson: move dates are undetermined.


NEW BUSINESS


• When Cheryl Watson presents (as planned for December), we usually hold that meeting at SAS. However, Ed can no longer sponsor us. Ed will contact a fellow SAS employee or Ron will contact Garry G. at IBM for a larger meeting place.


• The Business portion of the meeting ended about 7:42 PM.


Presentation Topic: SHARE 133 Key Points Of Interest

By Ed Webb (Retired from SAS)

SHARE 133 - August 4-9, 2019 - Pittsburgh, PA

• Agenda

• Why Go to SHARE?
• Odds and Ends
• Quotes of Interest
• Best Sessions
• System Z Strategies
• z/OS 2.4 Upgrade
• SHARE Status

• WHY GO TO SHARE?

- z/OS 2.4 Preview and Upgrade Planning
- Late-breaking z/OS 2.3 News
- Networking with peers and IBM developers and executives
- APAR PH16079 for z/OSMF resulted from a conversation at SHARE
- SHARE Requirements Carry More Weight with IBM than RFEs

• WHY (DO I STILL) GO TO SHARE?
- Because I'm a Z Person who has attended these conferences since 1979; first GUIDE and then SHARE
- Networking with Friends
- Wrap Up Outstanding APARs and Moving My SHARE Requirements Along Toward Availability or Rejection
- I Had Permission


• Presentation Access - See Below for a full outline of the presentation. See the SPARTA webpage for the complete presentation.


• Contact Info:
Ed Webb
Retired from SAS
sew.mail@icloud.com


• The September 10, 2019 monthly meeting ended about 8:45 P.M.


Treasurer's Report for September 2019
contributed by Randy Springs


The balance in the account is $879.29 as of September 30, 2019.

SPARTA Financial Report
08/01/2019 through 09/30/2019


| | |
| --- | --- |
| INCOME | |
| Opening Balance 8/1/2019 | $1,371.92 |
| Total Deposits | |
| Food money donated | 140.00 |
| Dues | 60.00 |
| Sponsorships | 0.00 |
| TOTAL INCOME | $200.00 |
| | |
| EXPENSES | |
| Food | 259.74 |
| Web Site | 432.89 |
| Petty Cash | 0.00 |
| Bank Service Charges | 0.00 |
| TOTAL EXPENSE | $692.63 |
| | |
| BANK BALANCE | 661.95 |
| PETTY CASH on hand | 217.34 |
| TOTAL CASH | $879.29 |
Items of Interest
SPARTA Schedule and Menu for 2019
contributed by Chris Blackshire

October 1, 2019 - Chicken
November 5, 2019 - Subs
December 3, 2019 - BarBQ (last meeting until Feb. 2020)


SHARE Pittsburgh Event Proceedings Now Available

contributed By Ed Webb

"SHARE® Pittsburgh event proceedings are now available to download in the SHARE.org Content Center. Explore session handouts with all the hottest topics from Pittsburgh, including:

• Data Encryption
• Technology Integration
• Containers on IBM Z
• z/OS Virtual Memory
• And so much more!"

Visit the SHARE Content Center ».



IBM Z Open Editor brings IBM z/OS language support to Microsoft Visual Studio Code

contributed By Ed Webb

"IBM Z® Open Editor is an add-on that extends the functions of Microsoft™ Visual Studio Code to support programming languages for IBM® z/OS®. This feature expansion provides COBOL and PL/I developers with a simple and familiar code editor that works with Microsoft Visual Studio Code.

Visual Studio Code is a code editor that is optimized for building and debugging modern web and cloud applications. The IBM Z Open Editor functions complement and extend the Visual Studio Code capabilities by providing language support for the IBM Enterprise COBOL, PL/I, and JCL (job control language) programming languages that are used for z/OS. IBM Z Open Editor also includes simple syntax highlighting for JCL."

Learn more in this brief announcement letter from IBM.



Startup packs all 16GB of Wikipedia Text onto DNA strands

contributed By Ed Webb

"Computer storage technology has moved from wires with magnets to hard disks to 3D stacks of memory chips. But the next storage technology might use an approach as old as life on earth: DNA. Startup Catalog announced Friday it's crammed all of the text of Wikipedia's English-language version onto the same genetic molecules our own bodies use.

It accomplished the feat with its first DNA writer, a machine that would fit easily in your house if you first got rid of your refrigerator, oven and some counter space. And although it's not likely to push aside your phone's flash memory chips anytime soon, the company believes it's useful already to some customers who need to archive data."

Read the details and watch a video about this crazy new storage media here in this article by Stephen Shanklin from C|Net News.

Humor

Wit and Wisdom continued

contributed by Ed Webb


• Priorities are what we do, not what we say.
• Kindness makes a person feel good whether it's being done to them or by them.
• Competition brings out the best in products and the worst in people.

• You can love someone who can't be loved, but you can't trust someone who can't be trusted.
• Men stumble over pebbles, not mountains.
• True friendship is like good health; the value of it is seldom known until it is lost.



The Green Thing

contributed By Chris Blackshire

Checking out at the store, the young cashier suggested to the much older lady that she should bring her own grocery bags, because plastic bags are not good for the environment.

The woman apologized to the young girl and explained, "We didn't have this 'green thing' back in my earlier days."

The young clerk responded, "That's our problem today. Your generation did not care enough to save our environment for future generations."

The older lady said that she was right, our generation didn't have the "green thing" in its day. The older lady went on to explain:

Back then, we returned milk bottles, soda bottles and beer bottles to the store. The store sent them back to the plant to be washed and sterilized and refilled, so it could use the same bottles over and over. So they really were recycled.

But we didn't have the "green thing" back in our day. Grocery stores bagged our groceries in brown paper bags that we reused for numerous things. Most memorable besides household garbage bags was the use of brown paper bags as book covers for our school books. This was to ensure that public property (the books provided for our use by the school) was not defaced by our scribblings. Then we were able to personalize our books on the brown paper bags.

But, too bad we didn't do the "green thing" back then. We walked up stairs because we didn't have an escalator in every store and office building. We walked to the grocery store and didn't climb into a 300-horsepower machine every time we had to go two blocks. But she was right. We didn't have the "green thing" in our day.

Don't Forget the Next SPARTA Meeting
Tuesday, October 1, 2019


7 p.m.
Location: LabCorp in RTP
Use 1912 TW Alexander Drive, Durham, NC 27703 in your map app.

Take I-40 to Miami Boulevard and go north. Turn right onto 1912 T.W. Alexander Drive. Go about a mile or so. Then turn right into LabCorp complex and turn left to the CMBP Building. In the lobby, sign in as a visitor to see Bill Johnson. Bill will escort you to the conference room.
Free Food before meeting: Chicken, Sodas and Tea, Dessert

Program:

z/OS Saves Time for System Programmers (Webinar)
Speaker: Marna Walle of IBM

SPARTA Corporate Sponsors: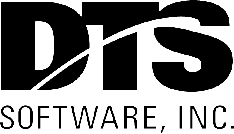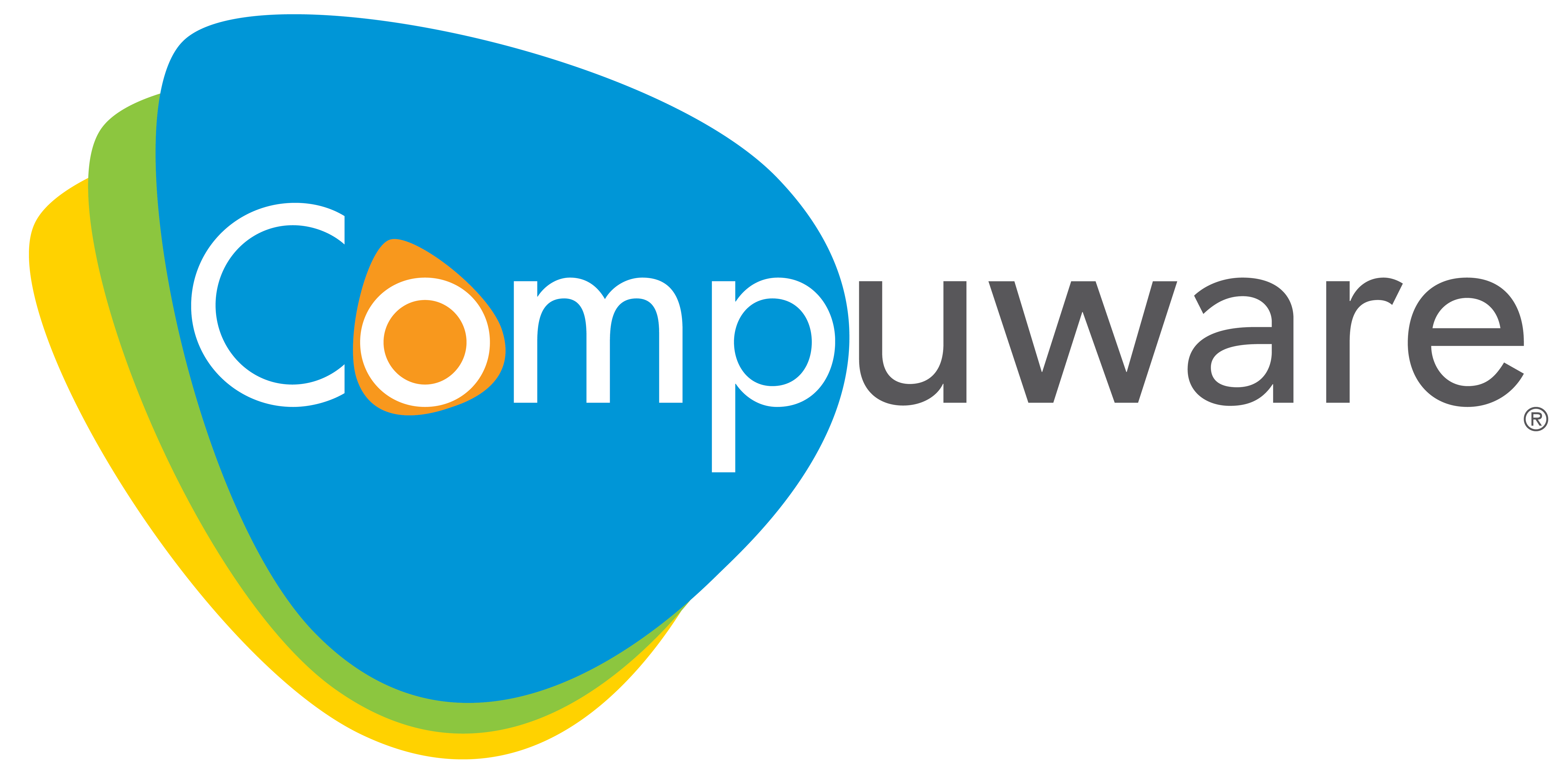 Presentation Outline
Presentation Topic: SHARE 133 Key Points Of Interest

By Ed Webb (Retired from SAS)

SHARE 133 - August 4-9, 2019 - Pittsburgh, PA

• Agenda

• Why Go to SHARE?
• Odds and Ends
• Quotes of Interest
• Best Sessions
• System Z Strategies
• z/OS 2.4 Upgrade
• SHARE Status

• WHY GO TO SHARE?

- z/OS 2.4 Preview and Upgrade Planning
- Late-breaking z/OS 2.3 News
- Networking with peers and IBM developers and executives
- APAR PH16079 for z/OSMF resulted from a conversation at SHARE
- SHARE Requirements Carry More Weight with IBM than RFEs

• WHY (DO I STILL) GO TO SHARE?
- Because I'm a Z Person who has attended these conferences since 1979; first GUIDE and then SHARE
- Networking with Friends
- Wrap Up Outstanding APARs and Moving My SHARE Requirements Along Toward Availability or Rejection
- I Had Permission

• ODDS AND ENDS
- Search for "SHARE Association" to find the SHARE App
- - Hint: Use SHARE App to get Session Presentations
- HotTopics Still Maintained by IBM Systems Magazine but now at
- - http://ibmsystemsmag.com/IBM-Z/Hot-Topics (a new URL)
- - Recent HotTopics include "Importing TCPIP Config into Config Assistant" and "ICSF Delivers With the FMID HCR77D0 Release"
- JES3 Migration is a Big Topic for a Few
- - SSA is largest JES3 shop in the world
- - In z/OSNext+1 (a.k.a. 2.6?) in 2023, JES3 will not ship with z/OS
- - Many JES2 changes are to accommodate JES3 concerns
- 25310 What's New in IBM Support?
- - By John Goodson and Marg Bennett of IBM
- - https://events.share.org/Summer2019/Public/SessionDetails.aspx?FromPage=Sessions.aspx&SessionID=8847
- Cognitive Support Portal (CSP) at www.IBM.com/mysupport
- Migrated the Weekend of July 26, 2019

• QUOTES OF INTEREST
- "They always say time changes things, but you actually have to change them yourself" -Andy Warhol
- "I don't think less is more. More is better" -Andy Warhol
- "Sleep is for the weak and feeble" by Mark Wilson of RSM Partners
- 220+ Billion lines of COBOL supports 70% of business transactions by Kershaw Mehta of IBM

• BEST SESSIONS That I Attended
- All Sessions are at https://events.share.org/Summer2019/Public/sessions.aspx
- 25312 JES2 Product Updates and Latest Status
- - By Tom Wasik of IBM
- 25711 JES2 V2R4: Exploiting New Functions
- - By Tom Wasik of IBM
- 25306 Install Using z/OSMF Software Management
- - By Kurt Quackenbush
- 25755 SMB to NFS
- - IBM's View by Kershaw Mehta of IBM
- - Another View by Ed Jaffe of Phoenix Software

• 25972 z/OS Executive Panel Discussion
- - With Dave Jeffries of IBM, z/OS Development VP
- - - Episode 2 Review
- - - Episode 4 Preview
- - - Episode 3

- - SINCE EPISODE 2 IN PHOENIX
- - - z/OS 2.4 ESP is Live now
- - - Managed Beta for zCX (z/OS Container Extensions)
- - - ZOWE Open Source thru Open Mainframe Project
- - - zAcademy is live -worldwide (Oct. 21-25 in POK -free except Travel and Living)
- - - Community workflows on Github is live (ZORROW)
- - - Tailored Fit Pricing available
- - - First IBM fellow for z/OS - Elpida Tzortatos!
- - - z/OS 2.4 Preview in Feb. 2019, a second in May for Hybrid Cloud, z/OS 2.4 Full Announce on July 23

- - EPISODE 4 PREVIEW (NEXT 6 MONTHS)
- - - G.A. z/OS 2.4
- - - Openshift/RedHat
- - - Containers -see https://hub.docker.com/u/s390x/
- - - zAcademy 2020
- - - Kubernetes
- - - zNext

- - EPISODE 3 (Q&A)
- - - Memory is not cheap enough
- - - - Average zEC12 customer had 150 MB real memory
- - - - Average z14 has 1.8 TB
- - - - Interesting things before end of Year
- - - Storage is not cheap enough
- - - Why upgrade instead of migration? Migrate implies same function, Upgrade implies better function
- - - Metrics for z/OS function use
- - - - Need experiential data so SHARE may do a survey of customers
- - - Zowe Enterprise-level Support
- - - - Give open source community a chance to resolve problem But no 24/7 support
- - - - IBM will support what we ship
- - - - - If Zowe part of an IBM commercial product, then fully supported
- - - - Broadcom provides Zowe-only, fee-based support

• SYSTEM Z STRATEGIES
- 25964 MVS Program and Keynote
- - By Jeff Magdall, Program Director for IBM Z Strategy
- - https://events.share.org/Summer2019/Public/SessionDetails.aspx?FromPage=Sessions.aspx&SessionID=9419
- See This Session's Handout for More Info
- Annually 29 billion ATM transactions, 87% of all credit cardtransactions, 90% of all airline reservations
- Daily 30 Billion transactions, 40 million retail, 1 million hotel rooms each night
- Quantum computing
- Federated Analytics
- Hybrid Multicloud
- Pervasive Security
- New form factor for Z Next
- - Packaging changes
- - - Later 7 nm chips with alliance with Samsung
- - - More racks linked together
- - - No GPU on Z
- Design changes will drive performance improvements
- Recovery Boost
- - Exploit unused CP capacity temporarily for recovery
- Z performance is improved in z/OS and applications

• Z/OSV2R4 UPGRADE
- Several Sessions Provided Information about z/OS 2.4
- - 25754 What's New in z/OS 2.4 -Three Rivers Edition
- - 25295 z/OS 2.4 Upgrade - Planning
- - 25296 z/OS 2.4 Upgrade - Technical Actions
- - 25309 What's New in z/OSMF?
- - 25241 What's New in z/OS OpenSSH V2R4
- - 25312 JES2 Product Updates and Latest Status
- - 25711 JES2 V2R4: Exploiting New Functions
- - 25047 z/OS V2R4 User Experience
- - 25755 SMB to NFS
- Challenges
- - No Migration Book
- - User Key 8 Common Usage
- - zCX File System Size
- - Open SSH Upgrade
- - SMB to NFS Migration
- No Migration Book
- - z/OSMF Workflows for V2.3 to V2.4 or V2.2 to V2.4 at GitHub
- - - First step automatically discovers and marks unneeded Steps
- - - Printable Copies of these Workflows are at the IBM Knowledge Center
- ALLOWUSERKEYCSA YES in DIAGxx is Not Allowed
- - Force User Keys Out of Common via USERKEYCADS NO
- - RUCSA is Priced for z/OS 2.4
- - - Restricted user key CSA support via SAF
- - - Pre-2.4 version is Not Priced
- zCX File System Size
- - Container Extensions (zCX) FMID HZDC7C0
- - zCX (not Red Hat Linux today) needs 5200+ Cylinders
- Open SSH Upgrade
- - What is SSH?
- - - Secure (encrypted) over one TCP/IP socket between a client and a server (host)
- - - Authenticates client and server
- - Multiple application channels such as terminal, sftp, command, port forwarding, etc.
- - OpenSSH is most popular implementation, PuTTY is a popular free Windows client
- - OA57724 Health Check on V2.3 looks for obsolete features that may be used (not available yet)
- - Copy new version of moduli file to /etc
- - Look at current /etc/ssh ... Configuration files and look for manually changed values
- SMB to NFS Migration (see Earlier Slide for Session Link)
- JES2 Policy Processing Implementation Limited Because of SPOOL Encryption Priority at IBM
- JES2 SPOOL Encryption (OA57466) Not Available Until 2H 2020 (maybe earlier if the testing goes well)
- Other Security Changes (CIM, RMF, etc.)

• SHARE STATUS
- Lots of YouTube videos from SHARE that have not been published
- Want to make them publicly available so we can post to YouTube
- What's New at SHARE Pittsburgh?
- - Security Warrior Digital Badge
- - - Attend 15 of 45 security warrior sessions
- Longer Lunch Breaks, Slightly Longer Day
- Sunday Welcome reception at 7 p.m.
- - Away from Convention Center
- - Entire Andy Warhol museum opened until 9 p.m.

• SHARE STRATEGIES
- Digital Badging
- Women in IT
- zNextGen
- Partner Program
- Strategic Partner
- Year-Round Education and Training

• SHARE STATUS
- 200 MVSE Requirement Subscribers
- - 44 IBMers can't vote
- - 24 eligible voters from 14 ISVs
- - 134 eligible voters from 108 companies
- - SHARE has close to 900 corporate members so work to do
- In z/OS 2.4, IBM Has Done This Work on SHARE Top 85 Requirements
- - 14 delivered
- - 15 declined
- - 4 planned for future
- - 47 uncommitted
- SHARE May go to Yes or No for Voting instead of 1-10
- IBM RFE Process lifetime? (DB2 has gone to AHA?)

• Future SHARE Conferences
- SHARE 134 Fort Worth, Texas
- - February 23-28, 2020
- SHARE 135 Boston, Massachusetts
- - August 2-7, 2020

• SHARE Proceedings Access Needs a SHARE Userid which is free.
- Go to www.share.org