SPARTA News

September 2019
SPARTA President's Corner
contributed by Randy Springs



Moving into the final trimester of 2019, disaster recovery becomes an important consideration as hurricane season is in full swing. Power outages can cause major impacts on businesses and homes, and IT systems are tested for preparations and installed backup systems.

Our speaker this month will be Ed Webb, retired from SAS Institute, on his recent SHARE conference experience. The information provided by Ed always helps us keep up with mainframe news and trends, and he points us to key sessions for our review on the SHARE website.

Your SPARTA group still needs a volunteer to replace Pam Tant as treasurer. This position would involve about two hours per month. Please consider serving and talk to me about the position.

Please plan to join your colleagues for Pizza, networking, and education on Tuesday, September 10, at 6:15 p.m. at our usual LabCorp location in RTP. This meeting was scheduled to avoid conflicts with Labor Day during the first week of September.


Randy Springs
BB&T

Future Speakers
(subject to change)

September 10, 2019 - SHARE 2019 Pittsburgh Report by Ed Webb of SPARTA


October 1, 2019 - A Topic by Rocket Software

We need ideas and volunteers for future speakers. Presentations don't have to be fancy, just informative and interesting. Even a 5 or 10 minute talk can start an interesting interaction. Contact Ron Pimblett by phone as noted below.
2019-2020 SPARTA
Board of Directors
Randy Springs - President
BB&T (919) 745-5241
3200 Beechleaf Court, Suite 300
Raleigh, NC 27604
Ron Pimblett - Vice President
MDI Data Systems
Land line 613 599 6970
Mobile 613 981 6919
190 Guelph Private
Kanata, ON K2T 0J7
Chris Blackshire - Secretary
Retired (Dell, Perot Systems, Nortel) (919) nnn-nnnn
street
Durham, NC 27713
Randy Springs - (Acting) Treasurer
BB&T (919) 745-5241
see Randy
Springs earlier
Ed Webb - Communications Director
Retired (SAS Institute Inc.) (919) nnn-nnnn
street
Apex, NC 27523
Mike Lockey - Web Master
Guilford Co. Information Services 336-641-6235
201 N. Eugene St.
Greensboro, NC 27401
Meetings
Meetings are scheduled for the first Tuesday evening of each month (except no meeting in January), with optional dinner at 6:15 p.m. and the meeting beginning at 7:00 p.m.

These monthly meetings usually are held at LabCorp's Center for Molecular Biology and Pathology (CMBP) near the Research Triangle Park (see last page). Take I-40 to Miami Boulevard and go north. Turn right onto T.W. Alexander Drive. Go about a mile or so. Then turn right into LabCorp complex and turn Left to the CMBP Building (1912 T.W. Alexander Drive). In the lobby, sign in as a visitor to see Bill Johnson. Bill will escort you to the conference room.

Call for Articles

If you have any ideas for speakers, presentations, newsletter articles, or are interested in taking part in a presentation, PLEASE contact one of the Board of Directors with your suggestions.

Newsletter e-Mailings
The SPARTA policy is to e-mail a monthly notice to our SPARTA-RTP Group. The newsletter is posted to the website about five (5) days before each meeting so you can prepare. The SPARTA-RTP Group is maintained by Chris Blackshire; if you have corrections or problems receiving your meeting notice, contact Chris at chrisbl@nc.rr.com.

April 2019 "CBT Tape" Shareware Online

The directory and files from the latest CBT tape V497 (dated April 29, 2019) are available from www.cbttape.org.

If you need help obtaining one or more files, contact Ed Webb (see Board of Director's list for contact info).
Minutes of the August 13, 2019 Meeting
• The meeting was called to order at 7:00 PM by Chris Blackshire sitting in for Randy Springs, the SPARTA President.


• The meeting was held at a LabCorp conference room in RTP, N.C.

• Fourteen (14) people were present.

• Everyone introduced themselves, told where they worked, and briefly described their job functions or their job hunting challenges.

OLD BUSINESS

• The minutes of the July 9, 2019 meeting as published in the August 2019 Newsletter were approved.

• The July 31, 2019 Treasurer's report was approved as published in the August 2019 Newsletter. As of 07/31/2019, the current balance was $940.10.

• Call For Articles: Articles are needed for this newsletter. If you would like to write an article for this newsletter, please contact Ed Webb. Keep in mind that you don't really need to write the article, it can be an article that you read that you would like to share with the membership.

• The SPARTA Web page is available. To access the SPARTA Web page, point your Web browser to this site: http://www.spartanc.org. Please send any comments or suggestions about the Web page to Mike Lockey. Be sure to check the Web page every once in a while to see any new or changed information.

• Chris Blackshire reminded everyone to leave the LabCorp conference room clean.

• 2019 meeting dates, Future Speakers and Topics (subject to change based on internal politics, budget, the weather):


Date

Company

Speaker

Topic

September 10, 2019

Retired from SAS

Ed Webb

SHARE 133 Update
Pittsburgh, Aug 4-9, 2019

October 1, 2019

Rocket Software

TBD

TBD

November 5, 2019

New ERA

TBD

TBD

December 3, 2019

Watson and Walker

Cheryl Watson

TBD

If you have suggestions about speakers and topics, contact Ron Pimblett.


• The next SPARTA monthly meeting will be on Tuesday, September 10, 2019 at Labcorp in RTP (note meeting date follows the Labor Day holiday week).


• Food for the September 10 meeting will be Pizza.


• The 2019 membership fee is due ($30) starting in February 2019. Please pay Randy Springs.


• Thanks to LabCorp and Bill Johnson for hosting the meeting.


• There are currently 92 people on the SPARTA-RTP e-mail list.


• Send any e-mail address changes to Chris Blackshire so he can update the SPARTA-RTP Listserv. You will be added by the moderator (Chris = SPARTA-RTP-owner@yahoogroups.com) sending you an invitation to Join the list.


• No update from Randy Springs on the SPARTA website connection to LinkedIn.


• No update from Chris on the process of putting a package together for Brad Carson, Tommy Thomas, and John Bryan's SPARTA contributions and death information on the web page under a new Emeritus section.


• No update about whether SPARTA needs to change the website to HTTPS access.


• Randy Springs is looking for a new Treasurer volunteer. He projects about 2 hours per month is needed.

- The treasurer position duties are:
- - Collect dues and pay expenses at each monthly meeting.
- - Deposit income at the BB&T bank monthly.
- - Make an updated monthly excel income-expense list for the monthly newsletter.
- - Give a Treasurer report at each meeting.
- - One Time: Be added to the checking account authorization.
- Contact Randy Springs if you are interested.


• LabCorp Meeting Place Update from Bill Johnson: move dates are undetermined.


NEW BUSINESS


• None.


• The Business portion of the meeting ended about 7:40 PM.


Presentation Topic: System Z and x86 for Linux Applications - Explore the Value Differences

By Marianne Eggett of Mainline Information Systems


• Agenda


• Overview of Linux on IBM Z and LinuxONE Server
-- Faster Performance
-- More Secure
-- More Reliable
-- Costs Less
• Comparison with x86 alternatives
-- Consolidate Oracle Databases on LinuxONE Emperor II at a lower cost than x86
-- X86 Consolidations to IFLs and "IFL to x86 core ratios": What to Expect from Different Technologies
-- Steps To Build the Business Case
• Wrap up


• Linux on z and LinuxONE - Key Facts to remember

Topic

IBM LinuxONE

Commodity x86 Server

Faster Performance

5.2 GHz (Emperor II),
4.6 GHz (Rockhopper II)
•Encryption is 2.2 x's faster than Skylake
•IFLs 1.9 to 2.8 x's more throughput for database applications
•JAVA garbage collection 92% less processing time


2.3 GHz (Xeon Gold 6140 – Skylake)

More Secure

Per core crypto co-processing
•LPAR is EAL5+
•Protects to FIPS 140-2 Level 4 certified (tamper proof)
•Secure Service Containers has evolved to Hyper Protect appliances


Crypto co-processing shared by all cores

More Reliable

Mean time to fail is measured in decades
•High priority workload receives resource precedence
•Idle cores for automatic fail over with no disruption to application
•Zero memory failures using RAIM


Costs Less

Consolidate "priced per core" software
•Consolidate 100s to 1000s of x86 cores has huge savings


• Presentation Access - See Below for an outline of the presentation. See the SPARTA webpage for the complete presentation.


• Contact Info:
Marianne Eggett
Z Systems Engineer
New Workload Team
Mainline Information Systems
Phone: (866) 490-MAIN (6246)
Email: Marianne.Eggett@mainline.com

Dan Myers
Account Executive
Mainline Information Systems
(919) 671-3713
Dan.Myers@Mainline.Com


• The August 13, 2019 monthly meeting ended about 8:50 P.M.


Treasurer's Report for July 2019
contributed by Randy Springs


The balance in the account is $940.10 as of July 31, 2019.

SPARTA Financial Report
07/01/2019 through 07/31/2019


| | |
| --- | --- |
| INCOME | |
| Opening Balance 7/1/2019 | $1,371.92 |
| Total Deposits | |
| Food money donated | 35.00 |
| Dues | 30.00 |
| Sponsorships | 0.00 |
| TOTAL INCOME | $65.00 |
| | |
| EXPENSES | |
| Food | 63.93 |
| Web Site | 432.82 |
| Petty Cash | 0.00 |
| Bank Service Charges | 0.00 |
| TOTAL EXPENSE | $496.82 |
| | |
| BANK BALANCE | 857.76 |
| PETTY CASH on hand | 82.34 |
| TOTAL CASH | $940.10 |
Items of Interest
SPARTA Schedule and Menu for 2019
contributed by Chris Blackshire

September 10, 2019 - Pizza (date changed because of Labor Day holiday in previous week)
October 1, 2019 - Chicken
November 5, 2019 - Subs
December 3, 2019 - BarBQ (last meeting until Feb. 2020)


Prepare now for z/OS V2.4 "user key common" removal items!

contributed By Ed Webb

From a recent Marna Musing's at the SHARE Blogs site:

"You might know that I try to alert everyone to "big migs" they need to pay attention to when upgrading z/OS. This is one I've been talking about for quite a while, but it seems that there are still lots of questions! I hope this information might help address those questions, and I'll keep it extremely straightforward in hopes that more people will be made aware of it.

Of course, if you want full details, you'll need to refer to the z/OS V2.4 Upgrade Workflow (which you can find here, or exported in readable format ...here.).

What is being removed in z/OS V2.4 when you hear "user key common removal"?

There are three items which encompass this removal.

The ability to have user key storage in CSA/ECSA.
The ability to change common ESQA storage to a user key (with CHANGKEY)
Support of user-key SCOPE=COMMON data spaces is removed.

Each of those three removals should reviewed now to make sure you are fine for upgrading to V2.4."

Read all of this Musing blog entry at this page.


A Couple of Recent z/OS PTFs of Interest

contributed By Ed Webb

If you subscribe New Function APARs at IBM, you may have seen these valuable recent APARs. Both look like winners. One is available now, and the other I expect will be here very soon.

APAR OA57724 is Health Checks for OPENSSH Upgrade to z/OS V2R4 with PTFs for z/OS V2.2 (PTF not assigned yet) and V2.3 (UJ00695 not available [as of Sept. 6, 2019]). For a shop that depends on SSH for most users' access to z/OS Unix functions, OpenSSH changes could have a big impact so using this health check to get ahead of the game is critical.

APAR PH11606 for z/OS 2.3 (PTF UI64248 is available now) adds one new z/OSMF service - z/OSMF Diagnostic Assistant. With this new service, you can collect diagnostic data about z/OSMF and download it as a compressed file package with 1 click. Then upload the file to IBM for analysis via the z/OSMF Incident Log function. I wish that I had this capability any time since I started using z/OSMF in 2009.


The Risks of Internal Threat

contributed By Ed Webb

"Security risk has in the past few years gained attention by organizations around the world regardless of size. Some, obviously, give it more importance than others, but all recognize that addressing security should be part of their risk strategy.

When we speak to clients about this subject, it becomes apparent that they believe their biggest risks are posed by external threats, hackers, who have malevolent intentions and are after rapid financial gains and a moment of fame. ....".

"The same report also states that 53% of organizations have confirmed insider attacks in the past 12 months and 27% have said that this type of attack has become more frequent."

Learn more in this brief article in the SHARE'd Intelligence blog.

Humor

Wit and Wisdom continued

contributed by Ed Webb


• Most people are willing to meet each other halfway...but most people are pretty poor judges of distance.
• The best way to lose a friend is to tell him something for his own good.
• No one is too big to be courteous, but some are too small.

• It is easier to build a boy than to mend a man.
• A great deal of what we see depends on what we are looking for.
• The squeaking wheel doesn't always get the grease...sometimes it gets replaced.


Don't Forget the Next SPARTA Meeting
Tuesday, September 10, 2019


7 p.m.
Location: LabCorp in RTP
Use 1912 TW Alexander Drive, Durham, NC 27703 in your map app.

Take I-40 to Miami Boulevard and go north. Turn right onto 1912 T.W. Alexander Drive. Go about a mile or so. Then turn right into LabCorp complex and turn left to the CMBP Building. In the lobby, sign in as a visitor to see Bill Johnson. Bill will escort you to the conference room.
Free Food before meeting: Pizza, Sodas and Tea, Dessert

Program:

SHARE 2019 Pittsburgh Conference Report
Speaker: Ed Webb of SPARTA

SPARTA Corporate Sponsors: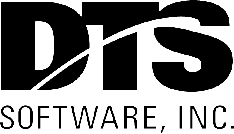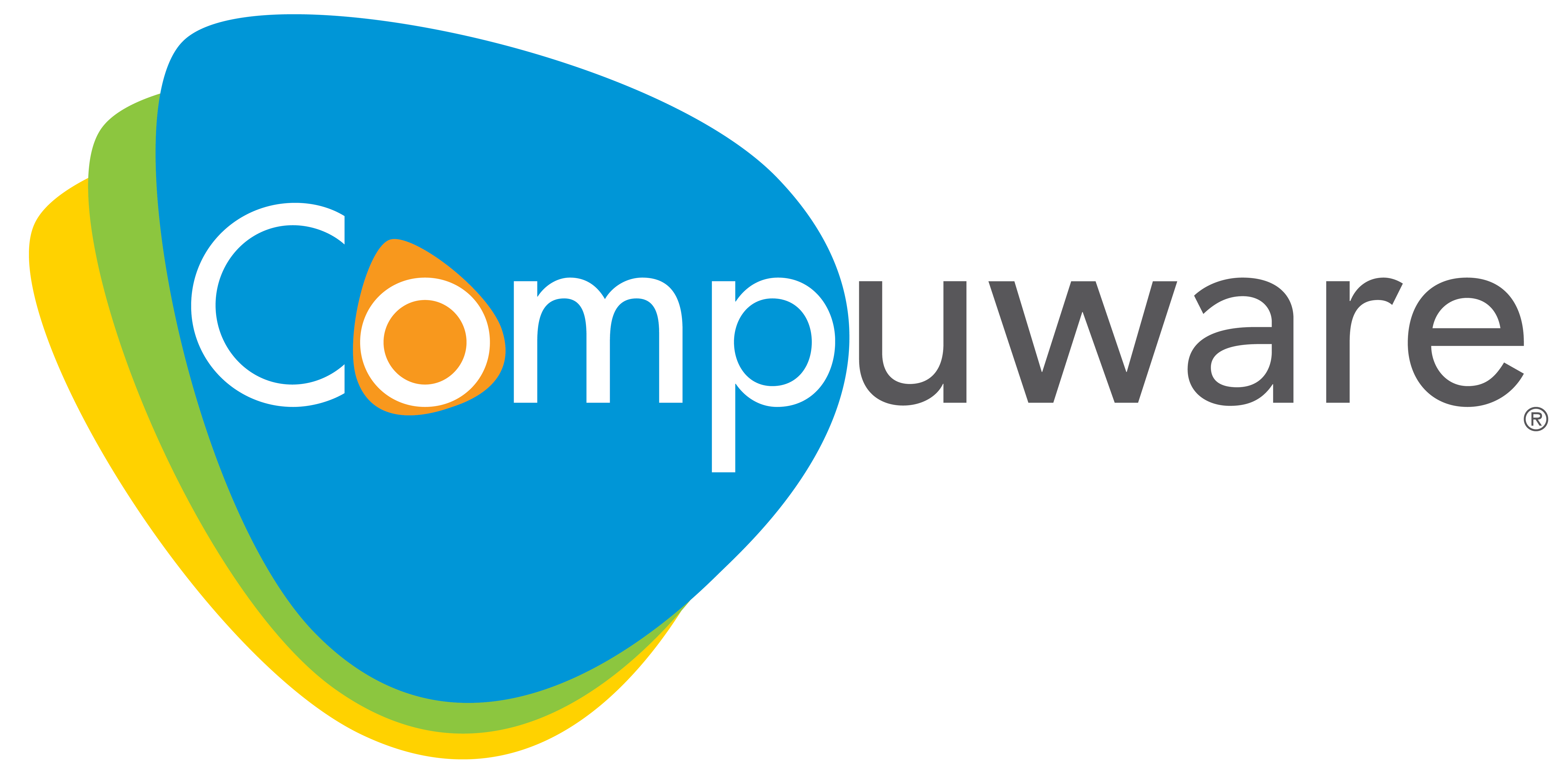 Presentation Outline
Presentation Topic: System Z and x86 for Linux Applications - Explore the Value Differences

By Marianne Eggett of Mainline Information Systems


• Agenda


• Overview of Linux on IBM Z and LinuxONE Server
-- Faster Performance
-- More Secure
-- More Reliable
-- Costs Less
• Comparison with x86 alternatives
-- Consolidate Oracle Databases on LinuxONE Emperor II at a lower cost than x86
-- X86 Consolidations to IFLs and "IFL to x86 core ratios": What to Expect from Different Technologies
-- Steps To Build the Business Case
• Wrap up


• Linux on z and LinuxONE - Key Facts to remember

Topic

IBM LinuxONE

Commodity x86 Server

Faster Performance

5.2 GHz (Emperor II),
4.6 GHz (Rockhopper II)
•Encryption is 2.2 x's faster than Skylake
•IFLs 1.9 to 2.8 x's more throughput for database applications
•JAVA garbage collection 92% less processing time


2.3 GHz (Xeon Gold 6140 – Skylake)

More Secure

Per core crypto co-processing
•LPAR is EAL5+
•Protects to FIPS 140-2 Level 4 certified (tamper proof)
•Secure Service Containers has evolved to Hyper Protect appliances


Crypto co-processing shared by all cores

More Reliable

Mean time to fail is measured in decades
•High priority workload receives resource precedence
•Idle cores for automatic fail over with no disruption to application
•Zero memory failures using RAIM


Costs Less

Consolidate "priced per core" software
•Consolidate 100s to 1000s of x86 cores has huge savings


• FASTER PERFORMANCE
• IBM Z Architecture Based Server – Highly Engineered Processor and I/O Infrastructure
- Up to170 Linux cores running at 5.2 GHz in an Emperor II (3906)
- Share up to 170 processors across up to 85 LPARS: plus minimum 2 spares
- - LM1: 33 cores, 8 TB
- - LM2: 69 cores, 16 TB
- - LM3: 105 cores, 24 TB
- - LM4: 141 cores, 32 TB
- - LM5: 170 cores, 32 TB
- Plus up to 24 cores for offload system processing
- - Up to 23 SAPs
- - 1 IFP
- - - System Assist Processors (SAP) are multithreaded cores that orchestrate disk I/O on behalf
- - - of the Linux cores, and do not factor into software license core counts
- - - 1 Integrated Firmware Processor (IFP)
- Plus up to 4,480 dedicated I/O Processors
- - Up to 640 PowerPC cores
- - Up to 3,840 programmable embedded engines performing I/O
- - - These cores do not factor into software license core counts
- - - Up to 320 pairs of PowerPC cores across 160 I/O adapters
- - - Custom data moving hardware & firmware, and a swarm (up to 3,840) of small
- - - lightweight processors that make the I/O channels fast and effective at moving
- - - I/O data to and from memory

• Architectural differences – at the chip level

Topic

IBM LinuxONE

Commodity x86 Server

Core clock speed

5.2 GHz (Emperor II),
4.6 GHz (Rockhopper II)


2.3 GHz (Xeon Gold 6140 – Skylake)

L1 / L2 cache

128 KBI + 128 KBD / 2 MB I 64 KB / 256 KB per core


+ 4 MBD – per core

L3 cache

128 MB – shared by all active cores on the chip

24.75 MB – shared by all cores on chip

L4 cache

672 MB – on separate chip, shared by all active cores

N/A

SMT, SIMD, OOO, HTM

Yes, yes, yes, yes

Yes, yes, yes, yes

Java enhancements

Pause-less garbage collection

N/A

Cryptographic functions

Per core crypto co-processing

Crypto co-processing shared by all cores

• What LinuxONE can do that x86 can't

• IBM LinuxONE can significantly improve service delivery for many Java enterprise applications
- Application Execution Time (AET) VS Garbage Collection Pause Time (GCPT)
- - x86 ***AET*** ****GCPT**** AET ****GCPT**** AET ****GCPT**** AET
- - IBM ***AET*** GCPT ****AET**** GCPT ****AET**** GCPT ****AET****

- IBM LinuxONE garbage collections times were:
- - 92% lower than x86 server (Emperor II)
- - 90% lower than x86 server (Rockhopper II)
- IBM LinuxONE Emperor II delivered
- - 3.8x More throughput at a common response time
- - 92% Lower response time at a similar throughput rate
- IBM LinuxONE Rockhopper II delivered
- - 3.0x Lower response time at a similar throughput rate
- - 80% More throughput at a common response time

Based on an IBM internal study. The x86 server used was a Lenovo SR650 ("Skylake").
Both platforms used 8 Linux cores, RHEL 7.4, and IBM Java 1.8 SR5.
The workloads ran "bare metal" (no additional software hypervisor) on both platforms.
Guarded Storage Facility was enabled on IBM LinuxONE.
Workload used was a large-scale Java transactional workload that simulates a retail business.

• Encryption on LinuxONE is dramatically faster than on x86
- Fast, internal communications reduces network-induced latency…
- - Within a partition:
- - - VMs communicate via virtual network managed by hypervisor
- - - No point-to-point physical connection
- - Between partitions:
- - - VMs communicate over fast partition-to-partition link (Hipersockets)
- - - Secure IP communications, but at memory speed–better than air-gapped commodity servers

• LinuxONE Emperor II delivers higher database throughput compared to x86 servers
- Test run Vs LinuxONE throughput exceeds x86 throughput (per core)
- - 1.9x - DayTrader benchmark on WebSphere Application Server 8.5.5.9 and DB2 LUW 11.1.1.1
- - 2.3x - DayTrader benchmark on Apache TomEE 1.7.1 and MariaDB 10.1.21
- - 2.8x - MicroBM CPU benchmark on InfoSphere DataStage 11.5
- - 2.5x - Acme Air benchmark on Node.js 6.10 and MongoDB 3.4.2
- - 2.0x - pgBench benchmark on PostgreSQL 9.6.1
- - 2.6x - YCSB benchmark on MongoDB 3.4.1

With LinuxONE, run multiple database servers and data types on the same system, delivering more work with one system than x86-based data serving platform

• MORE SECURE

• Applications and data are safer on LinuxONE than on x86 servers
- IBM LinuxONE
- - Every core has its own embedded co-processor for cryptographic functions (CPACF)
- - CPACF is not optional; it's just there; turn it on with a feature number
- - Encryption throughout is 3-9x faster than x86
- - Hardware Security Module (HSM) –Crypto Express6S–is tightly integrated with CPACF, enabling unique "protected key"
- - Protects to FIPS 140-2, Level 4 – tamper proof
- - Logical partitions are rated by Common Criteria as EAL 5+ isolation. IBM Z/VM is EAL 4+.
- x86 Servers
- - Cryptographic co-processor off die and shared across all cores
- - Crypto has to be specifically requested; it's not obvious if it's there or not
- - AES-NI does not perform as well
- - Available HSMs are not as integrated; protected keys are not the ones for data at rest and data in flight
- - Typically protects only to FIPS 140-2, Level 3
- - VMware is only EAL 4+, potentially leading to "noisy neighbor" or bleed-through effects

• Just ordering an Intel server optimized for cryptography is a challenge
- Introduced with Westmere
- - Instructions assist, but do not fully implement, AES encryption
- - Not available in all CPU versions until Skylake
- - - C628 - Of the 7 versions of the PCH,
- - - C627 - only 4 support QAT
- - - C626 - QAT is a mutually exclusive feature
- - - C625 - QAT is only available on desktops and small servers
- - - C624, C622, C621 - Others
- Introduced with Skylake
- - the Platform Controller Hub (PCH) includes Quick Assist Technology (QAT), which does implement AES
- - But the PCH is an off-die co-processor, and shared by all cores
- QAT is also available on an add-on card, but performance is not much better than AES-NI on Skylake processors
- Adding on a card may not be an option for some systems


• LinuxONE has a clear advantage over x86 when it comes to security

Topic

LinuxONE security

DIY x86

x86 with bolt-on
transparent encryption

Hardware Security Module (HSM)

Yes

Half

Three Quarters

Cryptographic acceleration

Yes

Half

Half

Protected key

Yes

No

No

File encryption

Yes

Quarter

Half

Real-time audit

Yes

No

Quarter

Network traffic encryption

Yes

Quarter

Quarter

Server cluster traffic encryption

Yes

Quarter

Quarter

Secure service containers

Yes

No

Half

• Watch this 5-minute video about IBM's unique implementation of Pervasive Encryption for your data volumes on Linux on Z and LinuxOne.

• LinuxONE with Secure Service Containers is better than x86 alternative
- IBM LinuxONE with Secure Service Containers
- x86 with DIY security

• IBM Cloud Hyper Protect Services
- Hyper Protect Crypto Services
- - Keep your own keys for data encryption protected by dedicated cloud HSM*
- Hyper Protect DBases
- - Complete data confidentiality for your sensitive data
- Hyper Protect Virtual Servers
- - Create Linux VMs with own public ssh key to maintain exclusive access to code and data
- Hyper Protect Containers
- - Build and deploy micro services within a hyper secure environment
Only you have access to your data, encryption keys and workloads. Only your cloud admin has access!

• Secure Service Containers are the future for LinuxONE workloads
- No host-or OS-level interaction
- Administrator is not trusted–cannot access processor or memory state
- Access only to legitimate users through narrowly scoped interfaces
- Data encrypted in flight and at rest
- Signed or encrypted, with verified boot components

x86 servers do not have a comparable feature

• MORE RELIABLE

• IBM LinuxONE delivers the highest availability
- IBM LinuxONE exhibits true fault tolerance
- Close to 6 9's availability – far better than traditional x86 servers, and better than converged systems
- IBM Unplanned downtime per year = 0.91 minutes or % availability equivalent is 99.99983
- For IBM LinuxONE, the mean time between failures is measured in decades, not months
- If a core fails, a spare can be "turned on" without system or program interruption
- - Most LinuxONE servers ship with two extra cores designated as spares
- - In addition, any unused core can act as a spare
- - Core failover (called sparing) is transparent to applications
- - Spares need not be local on the same chip or in the same drawer
- - Any core can failover to a spare
- LinuxONE systems never go down because of memory failures
- - LinuxONE uses special memory that is designed to eliminate even the most remote failures (due to cosmic radiation)
- - - Redundant Array of Independent Memory (RAIM)
- - - Very robust, very cost effective
- - - No performance penalty
- - - Covers memory buses, DIMM connectors, clock failures, etc.
- - Zero observable memory failures on systems using RAIM

• COST LESS

• Architectural differences – at the box level
- LinuxONE
- - Total capacity (GHz): Up to 170 cores @ 5.2 GHz = 884 GHz
- - Total memory: Up to 32 TB total, or 16 TB per logical partition
- - Number of server "equivalents": Up to 85 logical partitions, each supporting hundreds of VMs
- Typical x86 server
- - Total capacity (GHz): 2 sockets, 8-18 cores per socket, 2.3-3.2 GHz (Total = ~51-83 GHz)
- - Total memory - 766 GB
- - Number of server "equivalents": 1 server…
- Comparison LinuxONE to x86 Server
- - Total capacity: 10-17x more GHz capacity
- - Total memory: 21-42x more memory
- - Number of server "equivalents": 85 : 1

LinuxONE is a large, centralized server intended to replace scores of x86 servers.

• Allocate or share resources across all applications for increased flexibility
- "Shared everything" hardware design means resources can be shared or dedicated to different VMs
- - Dynamically add cores, memory, I/O adapters, devices and network cards
- - Grow horizontally (add Linux VMs ) and vertically (add to existing Linux VMs)
- - Grow without disruption to running environment
- - Provision for peak utilization, unused resources automatically reallocated after peak

• Maintain system availability even as resources are added or reallocated
- All boxes ship with all cores
- - Activate only the number of cores needed
- As demand increases, activate additional cores
- - Reallocate cores across VMs and across partitions as business and application needs change
- Optionally, activate cores temporarily and pay only for "on" time (Capacity on Demand)
- - Example: Sales cycles may demand extra capacity during specific periods

• IBM LinuxONE delivers a cost advantage over x86 servers
- IT Economics sizing tools show:
- - Fewer resources (cores) needed to run the same workloads
- - Resulting in drastically lower costs
- Large, centralized servers with more resources make more effective platforms
- - yielding lower cost per workload
- - and lower total cost of ownership

• IBM LinuxONE portfolio - siblings with footprint & scale differences
- IBM LinuxONE Rockhopper II (Big Throughput In A Small Footprint)
- - Equivalent to ~200 x86 cores
- - Up to 8 TB memory
- - I/O support for up to 2 million IOPS
- - 19" industry standard form factor
- - PDU-based with 200v to 240v power
- - Optional 16U of available frame space for additional components, e.g., storage, server, network switch
- - Air-cooled only
- IBM LinuxONE Emperor II (Extreme Scale)
- - Equivalent to ~1300x86 cores
- - Up to 32 TB memory
- - I/O requirements up to 9 million IOPS, raw I/O bandwidth of 832 GB/S
- - Massive Capacity Back Up (CBU) on demand
- - Need for on-site disaster recovery
- - Bulk power based on 480v
- - Option for water cooling

• Comparison with x86 alternatives

• Consolidate Oracle Databases on LinuxONE Emperor II at a lower cost than x86
- 49 Brokerage Database Workloads each with 64 GB memory driving 200 GB database
- Average 168 TPS per workload
- Which platform can achieve the lowest cost?
- - x86 Layout
- - - 5 x86 systems (each system with 44 cores/768 GB)
- - - Oracle VM & Oracle Linux
- - - Oracle 12c
- - - 220 Cores
- - - $5.46M (3 yr TCA)
- - - $663/TPS
- - IBM LinuxONE Emperor II Layout
- - - (LM1/M01 with 33 cores/3392 GB)
- - - z/VM & RHEL
- - - Oracle 12c
- - - 33 Cores
- - - $3.08M (3yr TCA)
- - - $374/TPS

44% Lower Cost

• X86 Consolidations to IFLs and "IFL to x86 core ratios": What to Expect from Different Technologies
- Consolidation ratios vary from 1:10 to 1:100, a 10X difference
- Average consolidations are generally between 1:12 and 1:25 for current generations of hardware in well managed environments
- Why so many less IFLs than x86 cores?
- - Linux on z shares resources so fewer "bottlenecks" or less processor, memory or I/O contention. Resources are managed by z/VM at machine speeds.
- - Ability to run at 80 to 99% average utilization rates compared to 10% to 45% average utilization for Intel
- - IFLs share resources for workloads 24 x 7 (non concurrent peaks)
- - IFL commonly share environments (prod, dev., test, QA)

• Steps To Build the Business Case
- Analyze Server Inventory
- - Choose Application Gather Details
- - - Gather SAR Data Or Industry Average
- - - - Size With IBM
- - - - - Gather costs; SW, HW Admin. Pricing/Invoices
- - - - - - Build Business Case

• Wrap Up

• Linux on z and LinuxONE - Key Facts to remember (See [earlier] Second Slide for details)
- Faster Performance
- More Secure
- More Reliable
- Costs Less

• IBM LinuxONE portfolio - Siblings With Footprint & Scale Differences
- IBM LinuxONE Emperor II or IBM LinuxONE Rockhopper II
- A LinuxONE for Everyone
- "Right-sized" to fit your needs
- The world's premier Linux server hardware for highly secure data and cloud serving
- Engineered for performance and scale
- Foundation for data serving and next generation applications
- Built on decades of proven and trusted IBM technology
- Built for the cloud with standardization and simplicity
- Lower cost than x86 for mission critical data serving at scale
- Right-sized for your business needs